Ask the Experts: how business continued through the COVID-19 pandemic
---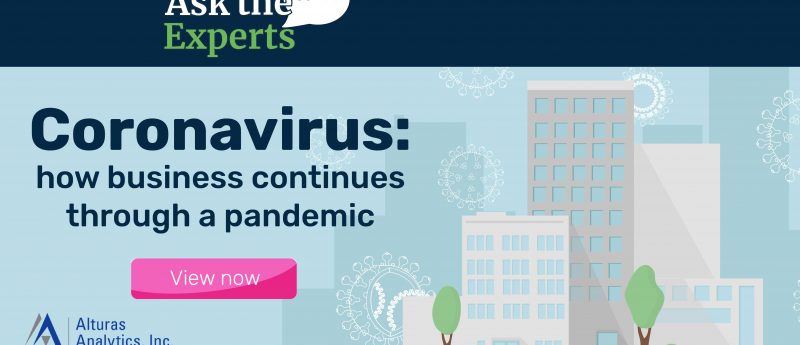 In this feature, we will be interviewing key figures from pharma, CRO and academia about their experiences and opinions on the impact of COVID-19 on their businesses and key lessons learnt during the pandemic. We will also investigate how virtually prepared the bioanalytical industry was, as well as how the pandemic has changed the way the bioanalytical community works and communicates together.

DOWNLOAD THIS FEATURE AS A PDF
Questions

1What challenges did you face in outsourcing work/continuing tests during the pandemic?
2As most communication was conducted virtually – could you describe how your company ensured effective communication?
3What measures have you introduced to minimize the potential spread of COVID-19 in a laboratory during the pandemic?
4What lessons have you learnt in terms of infrastructure preparation, planning and testing?
5Are there any technologies that you have used to ensure that work continued efficiently without compromising on quality during the pandemic?
6It is reported that the way we work will never be the same again, do you agree? And could you comment on how the pandemic has positivity affected the way the bioanalytical community works?
Meet the experts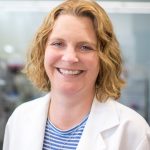 Jennifer Zimmer is the Laboratory Director at Alturas Analytics, Inc. (ID, USA) and has been working in the field of bioanalysis for over 20 years. She received her BA degree in English and Zoology from the University of Idaho (ID, USA) and her PhD in Pharmacology from the University of Colorado Health Sciences Center (CO, USA), working in Dr Robert Murphy's laboratory on the leukotriene lipid mediator pathway. Her post-doctoral experience in Dr Richard Smith's laboratory focused on using metabolomics to elucidate disease pathways and to discover novel biomarker targets.
Dr Zimmer is responsible for the overall operation of the Alturas Analytics laboratory. She has experience with FTICR, TOF, ion trap and quadrupole instrumentation. She has utilized these instruments for quantitation as well as structure elucidation using HPLC–MS/MS. She oversees the scientific staff and ensures that client deliverables are met while working laterally with the Alturas Analytics, Inc. QAU in order to maintain laboratory compliance with all procedures and regulations. She is an active participant the Global CRO Council (GCC) and a member of the American Society for Mass Spectrometry.
---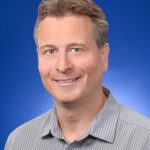 Chris Smith has been in the bioanalytical field for over 25 years working for various pharma companies. Currently located in Sydney, Australia working at Elanco Animal Healthcare in the role of Director of Bioanalytics. The animal health care business was a new role for Chris as he has spent majority of his time in the human pharma working in clinical and preclinical environments with small molecules. The challenges of this role has made for an interesting change since arriving in Sydney 5 years ago working with all types of molecules, developing new strategies for residue chemistry, working on new models for companion animals, supporting our regulatory teams with FDA submissions and balancing Elanco internal labs capability across the globe with outsourcing partnerships to improve competiveness.
---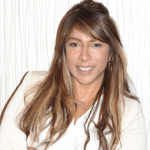 Jahanara (Jan) Miotto is President at Metrendalytics LLC (NJ, USA), which helps organizations transform their business into data driven and analytic focused organizations to realize significant increases in efficiencies and profitability. Backed by decades of experience in pharmaceutical research and laboratory operations, Metrendalytics fills a critical market need for customized software tools that easily integrate with existing systems, have remote access and enable CRO's and sponsors to be more effective and strategic with their data.
We are committed to helping companies take control of their everyday data to make better decisions. Our award-winning cloud-based platform allows for remote working on a larger scale and offers companies the flexibility to deal with unexpected events in the future, such as the COVID-19 crisis. Companies are now coming to us to understand what the possibilities are in providing underlying technology for information distribution to help them adapt their business to fully realize their potential.
---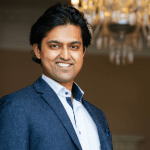 Suranga Senanayake is a faculty member of the Graduate Entry Medical School at the University of Limerick (Republic of Ireland). Senanayake currently serves as a Clinical Tutor and Simulation Coordinator in Medicine and Surgery at Midlands Regional Hospital Tullamore (County Offaly, Republic of Ireland), with a particular focus on the use of novel simulation technology. Separately, Senanayake maintains a parallel research interest as a theoretical physician–scientist in precision cancer diagnosis and therapy utilizing tumor viruses. He is also interested in transdisciplinary concepts, including the pathophysiology of emerging viral infectious diseases. In this capacity, he hopes to offer cross-sectional insights between cancer and viral immunology and contribute to better patient care.
---
The collaborative research team comprises of Dr Kamal Dua (University of Technology Sydney, Australia); Dr Murtaza Tambuwala & Prof Paul A. McCarron (Ulster University, UK); Dr Dinesh K Chellappan (International Medical University, Malaysia); and Dr Gaurav Gupta (Suresh Gyan Vihar University, India).
---