Ask the experts: Dr Fuqin (Jenny) Zhang
---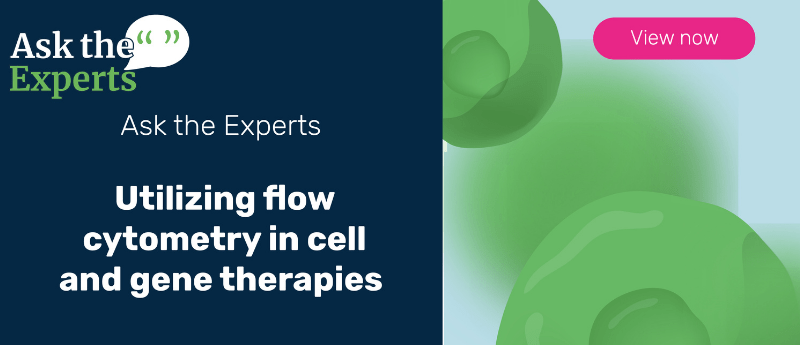 In this feature, we interview experts and key figures from pharma, CRO and academia for their perspectives on the use of flow cytometry in cell and gene therapies (CGTs). Our expert for this feature also takes a look at recent developments of CGTs and how flow cytometry has been utilized in these developments. 
Meet the expert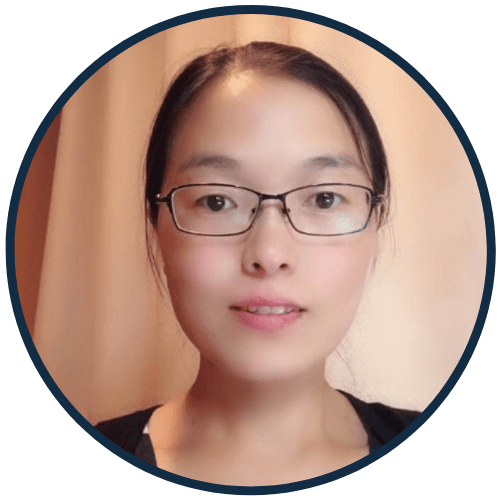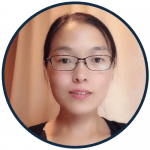 Dr Fuqin (Jenny) Zhang is a Group Leader of Biologics Services at Frontage Laboratories, Inc. (PA, USA). She received her PhD in immunology from Shanghai Jiao Tong University (Shanghai, China). Her PhD project, completed at the University of Pennsylvania (PA, USA) microbiology lab, focused on the epigenetic regulation and recovery of T cell exhaustion. Before joining Frontage in 2019, Dr Zhang worked as a postdoctoral fellow and research investigator in the immunology CAR-T department at the University of Pennsylvania. At Frontage, Dr Zhang is responsible for immunoassay development and validation, as well as communication with clients on deliverables. She has strong expertise in PK, PD, immunogenicity and biomarker assays based on various platforms, including flow cytometry, enzyme-linked immunosorben assay (ELISA) and MSD electrochemiluminescence. Working in a GLP- and CLIA-regulated environment, she has been helping biopharmaceutical companies with preclinical and clinical drug development in the fields of immuno-oncology, blood cancers and others.
Questions and answers

1. How has flow cytometry recently contributed to the field of cellular and genetic therapeutics?
Flow cytometry is a powerful tool used in the research and development of cell and gene therapy products. With this tool the researcher can gain valuable insight into the phenotype and function of populations of individual cells and how those cells respond to perturbations in their respective environments. In the development of cellular medicine, flow cytometry is used for assessment of culture health, phenotypic characterization of in-process culture and final product, as well as functional characterization to quantify the effect of potential process changes as well as to indicate the lab's capability of making a safe and effective product on the lab bench.
2. Flow cytometry has been utilized for the immune monitoring of CAR-T cells. What are the next cellular targets for therapy that can be monitored with flow cytometry?
CAR-T cell characterization, such as phenotyping and functional analysis, in vitro CTL assay, CD107A flow assay and IFN-g production.
3. What are some important aspects to consider when deciding on the bioanalytical techniques during cell and gene therapy studies?
Skill and capacity shortages: the required expertise in molecular biology or to perform flow cytometry at the standards required for regulatory approval.
Innovation and creativity.
Reagent quality must be addressed: one of the key challenges facing modern bioanalytical scientists is the variability in reagent quality. For both ELISA and cell-based assay reagents, a lot of time and effort is wasted on ensuring that lot-to-lot variability does not impact the results generated over time to support a program.
4. How does the quantitation of cell populations aid in the development of cell and gene therapies.
According to cGMP regulations, quality is built into the design of the process and in every manufacturing steps. Due to the complex nature of cell and gene therapies products, a cautiously devised list of in-process and release tests is required to provide adequate evidence of identity, safety, purity and potency. Take CAR-T cell productions for example; the identity of CAR-T cell products is commonly characterized by CAR surface expression. Purity of the product relies in part on specified levels of CD3+ and CAR+ T cells. Up to now, the potency of CAR-T cells is often determined by in vitro cytotoxic T lymphocyte assay or interferon-σ secretion.
5. What capabilities does flow cytometry bring to cell and gene therapy development that make it a favorable bioanalytical tool in the laboratory?
Just 15 years ago, an average bioanalytical lab largely relied on chromatographic methods. With the advent of mAb therapies, ligand-binding assays for immunogenicity (e.g. ELISA) became widely used. Today, cell-based assays, flow cytometry and molecular biology-based methods, such as branch-chain DNA analysis, are important.
Flow cytometry has itself evolved to meet changing needs. Initially designed to detect cell types based on surface characteristics, flow cytometry is now combined with the detection of specific intracellular properties (intracellular flow cytometry) to characterize signaling networks at the single-cell level. Gating strategies required to identify the cell populations are developed by the bioanalytical scientist and must be implemented in a very manual process. Flow cytometry thus involves art as much as it involves science and requires a deep knowledge and understanding of the technique and the products under evaluation. One of the key workflows is centralizing the data review, and processing to a single team for a global trial can ensure consistency in the data. The European Bioanalysis Forum document on best practices for flow cytometry in a regulated environment provides invaluable guidance on traceability and comparability of data.
6. What are the bioanalytical challenges to implementing flow cytometry into cell and gene therapy developments?
Complicating the situation is the lack of specific regulatory guidance on cell-based assays and the use of flow cytometry for drug development applications. Guidance documents exist for chromatography and ligand-binding assays but only a few White Papers have been published on bioanalysis for cell and gene therapies. Regulators want to drive approvals of novel treatments and in the absence of clear guidance, they will accept new methods so long as the evidence shows that the treatments are robust and appropriate.
Both pharma companies and CROs must be innovative and develop techniques that will enable them to provide the required data and find solutions to new challenges – such as the cross-validation of a flow cytometry method in two laboratories – as they arise. Bioanalytical scientists working with clinicians can effectively solve problems. Because no one in the industry has long-term experience working with these methods, it is vital that the bioanalytical scientists that have made progress share their insights with others for the further advancement of techniques.
---
In association with:




---