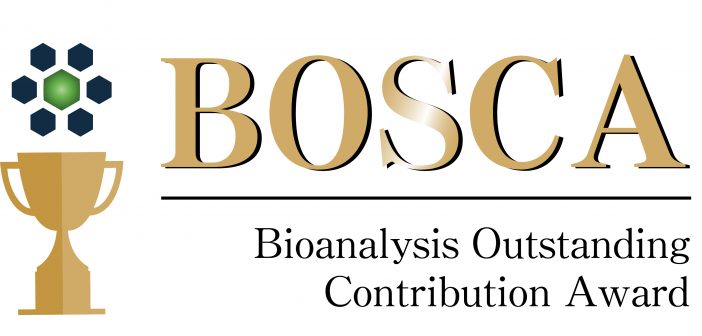 Bioanalysis Outstanding Contribution Award
Launched in 2014, the Bioanalysis Outstanding Contribution Award (BOSCA) aims to recognize exceptional scientists who have not only contributed in a technical manner, namely advancing bioanalytical processes and our fundamental knowledge in the field, but also helped shape the community through their participation in societies, groups and the organization of conferences.
Think of it as the Bioanalysis equivalent of the Oscars- minus all the controversy!
For our previous two BOSCA awards, we have received many deserving nominations from all around the world. The selected winners of our prestigious award were chosen by a panel of judges made up of fellow leaders of the bioanalytical community.
2017 welcomes our third BOSCA award, for which nominations are now closed. The judges are deliberating, and the winner will be anounced in mid-November.
For further information contact n.maundrell@future-science.com
Previous Winners:
Philip Timmerman and Nico van de Merbel
Professor Ian D Wilson