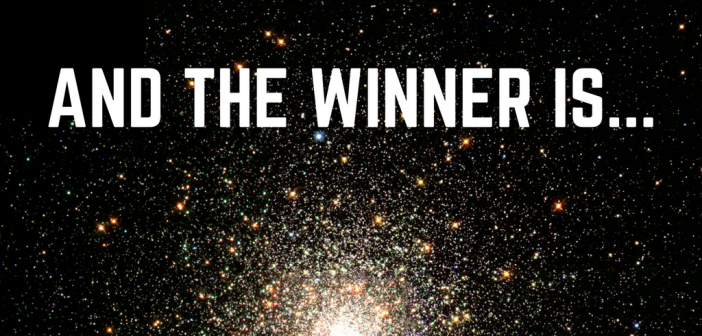 Bioanalysis Rising Star Award
---
BRSA 2019: the finalists| BRSA 2019: the nominees| Meet the Judges | Why nominate? |Previous years | About Bioanalysis Zone | About Waters Corporation
Our mission statement
The Bioanalysis Rising Star (formerly the New Investigator Award) is an annual prestigious award recognizing the most promising early-career scientists in the field of bioanalysis. Sponsored by Waters Corporation (MA, USA), our vision is to promote the work of highly talented researchers offering a springboard to help establish themselves in the exciting world of bioanalysis.
---
BRSA 2019: the winner

We are delighted to name, Zhiyu Li (WuXi AppTec; Shanghai, China) the winner of the 2019 Bioanalysis Rising Star Award! On receiving the award, Zhiyu commented: "I am greatly honored and excited to be selected as the winner for this year's BRSA. I would like to thank the award sponsors, Waters Corporation, Bioanalysis Zone and all my family, friends and colleagues for their votes and support."
Find out more about her research below: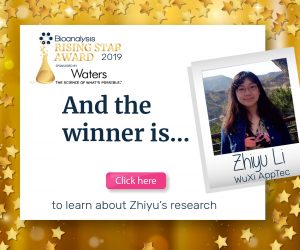 ---
BRSA 2019: the finalists
---
BRSA 2019: the nominees
---
Previous years
Bioanalysis Rising Star Award 2018
New Investigator Award 2017
New Investigator Award 2016
Young Investigator Award 2015
Young Investigator Award 2014
---
About Bioanalysis Zone
Since launching in 2011, Bioanalysis Zone has attracted over 11,000 active members from the global bioanalytical community, representing the pharmaceutical, biotech and CRO industries, along with academia and healthcare. Each month, thousands of members visit the site to read industry news, peer-reviewed research, exclusive interviews, webinars and commentaries. Join the Bioanalysis Zone Twitter and LinkedIn group for updates.
---
About Waters Corporation
Waters Corporation develops and manufactures advanced analytical and material science technologies for laboratory dependent organizations. For more than 50 years, the company has pioneered a connected portfolio of separations science, laboratory information management, mass spectrometry and thermal analysis systems.