Bioanalysis Outstanding Contribution Award
Launched in 2014, the Bioanalysis Outstanding Contribution Award (BOSCA) aims to recognize exceptional scientists who have not only contributed in a technical manner, namely advancing bioanalytical processes and our fundamental knowledge in the field, but also helped shape the community through their participation in societies, groups and the organization of conferences.
Think of it as the Bioanalysis equivalent of the Oscars – minus all the controversy!
For our previous BOSCA awards, we have received many deserving nominations from all around the world. The selected winners of our prestigious award were chosen by a panel of judges made up of fellow leaders of the bioanalytical community.
For further information contact [email protected]
---
Meet the 2019 winner

Bioanalysis Zone and Bioanalysis are delighted to announce the winner of the 2019 Bioanalysis Outstanding Contribution Award. After much deliberation, the judges agreed that Dr Kevin Bateman (Merck; NJ, USA) was the most deserving of the title this year due to his outstanding research contributions, influence and engagement in the bioanalytical community.
---
Meet the 2019 judges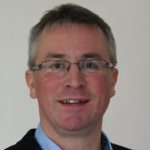 Neil Spooner
Neil Spooner (PhD, C.Chem., F.R.S.C.) is the Founder and Director of Spooner Bioanalytical Solutions, a consultancy based in Hertford, UK. Neil is also a Senior Visiting Research Fellow at the School of Life and Medical Sciences, University of Hertfordshire (UK), the Senior Editor of Bioanalysis Journal, the Deputy-Chair and Secretary of the Reid Bioanalytical Forum and the Co-Chair of the CPSA Europe meeting. He has published extensively, with over 60 peer reviewed manuscripts and more than 40 podium presentations at international conferences and symposia.
Neil's current focus is on working with companies to help them understand the benefits and challenges of microsampling for the generation of high quality bioanalytical data and helping them integrate the technologies into their preclinical, clinical and bioanalytical workflows. Further, he is assisting innovator companies to understand their customers' requirements for microsample collection, processing and analysis technologies, enabling them to develop and market devices supported by high quality scientific data.
Prior to this, Neil developed extensive experience in the quantitative bioanalysis of drugs, metabolites and biomarkers in the pharmaceutical industry and contract research organisations in the UK and USA. In over 20 years of industrial practice at GlaxoSmithKline (Middlesex, UK), he has led groups operating in the discovery and regulated arenas of clinical and preclinical quantitative bioanalysis and metabolite identification. Neil has extensive experience of successfully leading inter-departmental and cross functional initiatives, including implementation of new technologies and workflows (such as microsampling), outsourcing quantitative bioanalysis, development and implementation of automation approaches and design of new scientific facilities.
Neil is the proud Husband and Father of two teenage daughters. In his spare time, he enjoys travelling with his family, skiing, walking the dog, growing his own produce and making his own wine, cheese and preserves.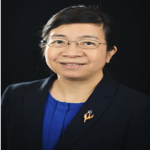 Fan Jin
Fan Jin is the Senior Director of Covance China Bioanalytical Lab, China. She is responsible for LC–MS/MS and Immunochemistry within the BioA Lab. Drawing on her new drug development experience and excellent working knowledge in managing operations in China, Fan built and developed a strong scientific team. Since joining Covance China as Director of Bioanalytical Chemistry in 2008, Fan was instrumental in setting up the GLP bioanalytical process in China and has a record of leading fast growth of the China lab throughout her tenure. Covance China BioA Lab is recognized as one of the top providers for regulated bioanalysis in Asia. As Test Facility Management of Bioanalytical Labs, Fan hosted multiple regulatory inspections including FDA, OECD and CFDA. Fan is also on the Steering Committee of the China Bioanalysis Forum (CBF).
Before joining Covance, Fan was the Vince President of Operations at a small US CRO in Shanghai, where she managed the operation and growth of the laboratory including bioanalytical chemistry, pharmaceutical analysis and formulation development. Fan worked at Pfizer Global R&D in Connecticut and California in the US for 11 years with increasing responsibilities in pharmaceutical analysis supporting IND to NDA stage projects. Fan received a Master of Science degree in Chemistry from the University of Massachusetts Boston (MA, USA). She also has a Master of Science degree from Harvard School of Public Health (MA, USA).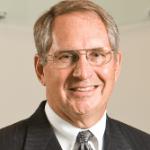 Jack Henion
Dr Jack Henion is known among his peers and colleagues as the world leader in the field of MS and LC–MS, recently described as "the Christopher Columbus of LC–MS" by friend and colleague, Tom Covey (MDS/Sciex; MA, USA). Dr Henion has been credited with 13 patents and has published more than 240 peer-reviewed papers throughout a hugely successful career in bioanalysis. Dr Henion is a recent Bioanalysis Outstanding Contributions Award winner and he continues his pioneering activities by commencing plans to establish a new bioanalytical services laboratory serving the cannabis and hemp industry called Advion BioServices (NY, USA).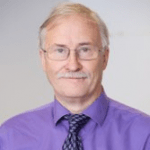 Ian Wilson
Ian Wilson worked in the areas of bioanalysis, metabolic phenotyping and drug metabolism in the pharmaceutical industry for over 30 years, most recently as a Senior Principal Scientist in the Department of Drug Metabolism and Pharmacokinetics at the AstraZeneca Research site at Alderley Park in Cheshire (UK), before moving to Imperial College London (UK) in 2012 where he is Professor of Drug Metabolism and Molecular Toxicology. His research is directed towards the development and application of advanced analytical techniques to problems in drug metabolism, toxicology and metabonomics and is the author or co-author of over 520 publications in these areas.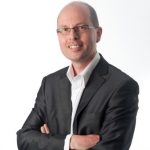 Nico van de Merbel
Nico van de Merbel is Senior Director of Bioanalytical Science at the Bioanalytical Laboratories of PRA Health Sciences in The Netherlands and the United States. His field of expertise is the bioanalytical application of chromatographic methods (HPLC, LC–MS/MS) for small and large molecules. He is responsible for research, method development and validation of chromatographic methods for biological samples.
Nico obtained his MSc in toxicology and his PhD in analytical chemistry from the Free University in Amsterdam, The Netherlands. He holds an honorary professorship in Industrial Bioanalysis at the University of Groningen, The Netherlands. He has over 25 years of experience in quantitative bioanalysis in academia and industry and has been employed by Pharma Bio-Research/PRA International since 1995.
Previous Winners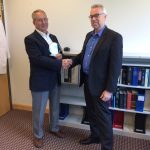 2018
Dr Jack Henion
2015
Philip Timmerman: Pillar of the Community
Nico van de Merbel: Excellence in Research