Blood test could detect Down syndrome in early pregnancy more accurately than standard screening
---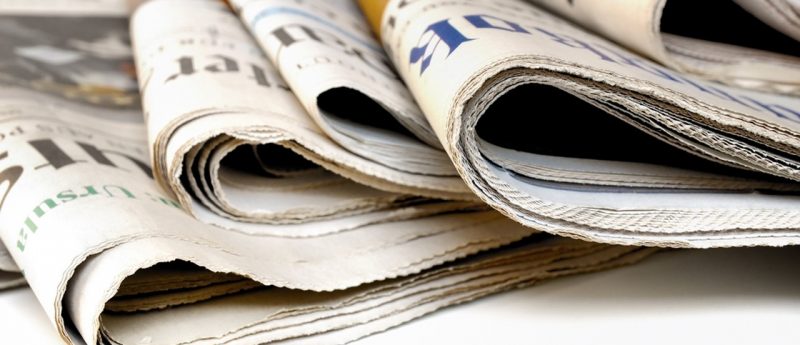 A multicenter study, led by Mary Norton from the University of California San Francisco (CA, USA), has determined that a blood test taken between weeks 10 and 14 of pregnancy may be more effective in diagnosing three chromosomal abnormalities – including Down syndrome – than standard noninvasive screening techniques. The findings of the investigation appeared recently in the New England Journal of Medicine.
The study, which followed pregnancy outcomes in nearly 16,000 women, demonstrated that the cell-free DNA blood test correctly identified all 38 fetuses with Down syndrome. The diagnosis was confirmed by newborn examination, prenatal or postnatal genetic analysis. When the same women in the study underwent standard screening, only 30 of the 38 Down syndrome fetuses were flagged. The average age of the women was 30 years, and approximately one-quarter were over 35 years, which is the age at which women are usually considered high risk and are offered prenatal screening tests such as amniocentesis.
Traditional screening involves a blood draw, which is used to identify hormones and proteins associated with chromosomal abnormality. An ultrasound of the nuchal fold fluid in the back of the neck is also taken, as an excess is suggestive of Down syndrome.
This novel blood test uses PCR to amplify the small percentage of fetal DNA that is present in the mother's blood. It is then sequenced so that comparisons can be made between the quantities of each chromosome's DNA. Down syndrome is characterized by an extra copy of chromosome 21, and thus a greater quantity of DNA can indicate this.
A further advantage of cell-free DNA analysis, as described by Norton, is the relatively low incidence of Down syndrome misdiagnoses. Cell-free DNA analysis resulted in nine false positives, while there were 854 reported with standard screening.
Although far fewer cases of two less common chromosomal abnormalities were found in the individuals involved in the study, cell-free DNA screening still reported more accurate results than standard screening.
The results of the study were promising, suggesting cell-free DNA screening may be superior in comparison with standard protocols. However, the researchers note that standard screening "…can identify risk for a broad array of abnormalities that are not detectable on cell-free DNA testing." This is an important point, as cases of Down syndrome comprise just over 50% of aneuploidies.
Norton noted that patients should be made aware of the limitations of the new test. "Providers need to be attuned to patients' preferences and counsel them about the differences in prenatal screening and diagnostic testing options," she recommended. "Those women who do opt for cell-free DNA testing should be informed that it is highly accurate for Down syndrome, but it focuses on a small number of chromosomal abnormalities and does not provide the comprehensive assessment available with other approaches."
Sources: Norton M, Jacobsson B, Swamy GK et al. Cell-free DNA analysis for noninvasive examination of Trisomy. N. Engl. J. Med. 372, 1589—1597 (2015); Blood test trumps accuracy of standard screening in detecting Down syndrome in early pregnancy.
---