Blood test for early-stage breast cancer
---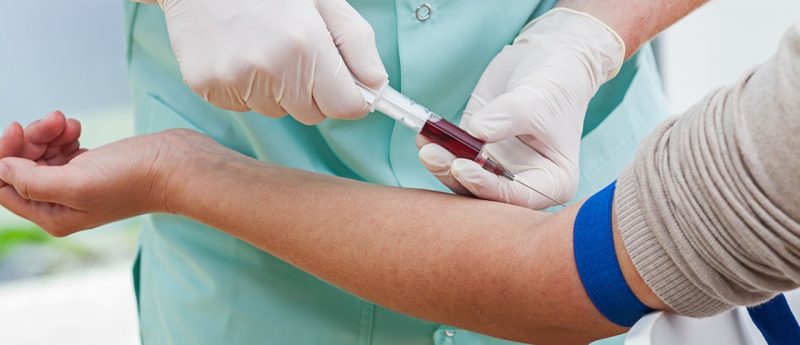 Combination of nanotechnology and MS could be used for the diagnosis of early-stage breast cancer.
Researchers at the Houston Methodist Research Institute (TX, USA) have successfully developed a blood test – combining nanotechnology and MS – that can identify breast cancer cells. A recent paper, published by the team, reports that peptides created by the enzyme carboxypeptidase N (CPN) can accurately demonstrate the presence of early-stage breast cancer in mice and in a small population of human patients.
Past studies have found that CPN is more active in lung cancer patients. In this study, the scientists discovered that not only is CPN more active in breast cancer patients but it is also present in larger quantities. Tony Hu, who led the project, commented, "In this paper we link the catalytic activity of CPN to tumor progression in clinical samples from breast cancer patients and a breast cancer animal model. Our results indicate that circulating peptides generated by CPN can serve as clear signatures of early disease onset and progression."
Currently, there is no inexpensive test for early-stage breast cancer. The technology developed by Hu and his team utilizes the combination of nanotechnology and MS to separate low levels of peptides – created by CPN – that are believed to originate in or near cancerous cells and make their way into the bloodstream.
Blood serum proteins were separated on a nanoporous silica chip dotted with four nanometer holes, capturing and isolating the smaller proteins. Six peptides believed to be created by CPN were then analyzed by MALDI-TOF-MS.
"What we are trying to create is a noninvasive test that profiles what's going on at a tissue site without having to do a biopsy or costly imaging," Hu explained. "We think this could be better for patients and – if we are successful – a lot cheaper than the technology that exists."
Comparisons of development stages using previously diagnosed patients demonstrated that all six peptides were detectably higher. In mice, it was found that just 2 weeks after the introduction of breast cancer tissue, the CPN peptides were at higher levels compared with controls. CPN activity appeared to drop significantly over the 8 weeks of the study, therefore the test may not be suitable for detecting later stages of breast cancer.
"Even at the eighth week, CPN activity was still significantly higher than baseline," Hu said. "However, we suspect the activity of different enzymes goes up and down as the disease progresses. We will be looking at how we might add known and future biomarkers to the blood test to increase its robustness and accuracy."
This technology will require more extensive clinical testing before becoming publicly available; testing is due to commence in early 2014.
Source: Li Y, Li Y, Chen T et al. Circulating proteolytic products of carboxypeptidase N for early detection of breast cancer. Clinical Chemistry doi:10.1373/clinchem.2013.211953 (Epub ahead of print) (2013); Breast cancer's early stages could soon be diagnosed from blood samples.
---