Case study: from biomarkers to companion diagnostics for lung cancer
---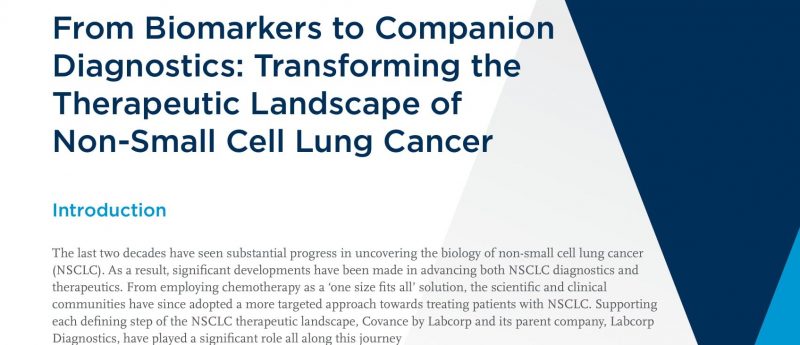 INTRODUCTION
The last two decades have seen substantial progress in uncovering the biology of non-small cell lung cancer (NSCLC). As a result, significant developments have been made in advancing both NSCLC diagnostics and therapeutics. From employing chemotherapy as a 'one size fits all' solution, the scientific and clinical communities have since adopted a more targeted approach towards treating patients with NSCLC. Supporting each defining step of the NSCLC therapeutic landscape, Covance by Labcorp (NJ, USA) and its parent company, Labcorp Diagnostics (NC, USA), hava played a significant role all along this journey.
Here, we offer insights from multiple success stories of partnering with leading pharmaceutical companies to investigate and validate biomarkers, manage clinical trials and launch companion diagnostic assays for NSCLC.
To download the full paper, click here.
In association with:


---