What are the challenges you face when sending/receiving outsourced work?
---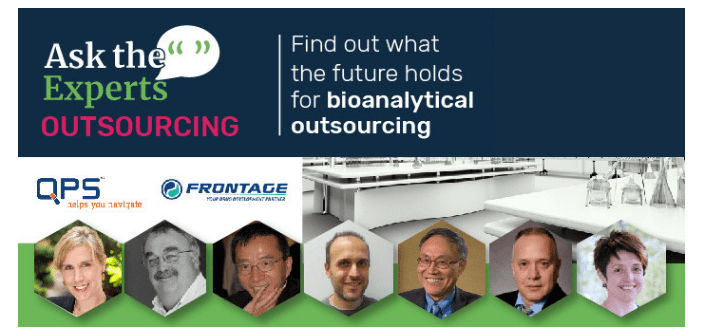 What are the challenges you face when receiving outsourced work?
Along with increased competition for recruiting subjects/patients and increasingly complex protocol designs, our sponsors are looking for proven executional methods that result in reductions in overall project timelines and budgets. At QPS we endorse an operational excellence approach into our processes and our project management staff understands the value of their work to our sponsors. In addition, we understand the flow of information and how to correct deviations to the flow of information when it occurs.

Another emerging challenge involves providing clear communication channels with our sponsors. As we now work in a truly global environment, the ability to communicate seamlessly across time zones in a timely manner becomes more and more important. Working with different cultures in multiple geographic locations, along with disparate technology platforms, adds to the complexity of conducting outsourced work. As a global provider with offices around the world, QPS has extensive experience dealing in multi-cultural environments and adapts our communication practices to be inclusive of our international partners.
Dealing with consultants who may not always be entirely competent in the bioanalytical area, poor information sharing from the sponsor, signing a contract in time to keep allocated or promised slots and the shipment of reference standard in time.
Richard Hucker (A4P Consulting)

The need for more diverse bioanalytical data is now commonplace. This is markedly increasing the complexity of how to operate within a regulatory environment. The line between investigative data and primary data is increasingly blurred in programmes, in studies and even within the same sample where multiple analytes are being measured.

Data are accumulated increasingly by and through multiple owners of the asset. This often leads to significant continuity issues with previously generated data where these are held in various locations and organizations. Often simply locating these data needs a significant expenditure of effort and time. This also increases the time required in understanding and interpreting the context of the data and the supporting meta data that underpins the data's validity and acceptability.

An interesting challenge is where the outsourcing is seen as the solution to where issues in particular geographical locations confront sponsors. If local supply is not immediately available for various reasons such as technological, regulatory or cultural then a significant amount of effort needs to be undertaken to find solutions that can still try to meet expectations that can initially be unrealistic. From a bioanalytical regulatory perspective, the global initiatives around harmonization and communication across and between jurisdictions being fostered by the bioanalytical community are invaluable.
Most challenges occur when a client gives us the project – the timelines are sometimes very critical. We cannot really work to our time schedule; we have to meet our clients' needs. We do our best to take care of their project and deliver it on time.
Stephanie Pasas-Farmer (BioData Solutions)

Trouble areas include: communication, especially during projects that involve troubleshooting; timelines due to long backlogs. One of the biggest challenges for drug developers is access to bioanalytical expertise, which is largely external. Incidentally, that is precisely why BioData Solutions exists.
What are the challenges you face when sending outsourced work?
Lee Abberley (GSK)

When placing work at an external provider timing is probably the most challenging aspect – making sure we can provide everything that needs to be in place to support a study, as well as the CRO being committed to the timelines and meeting the required deadlines. Communication can also be challenging especially when working across many time zones – proactivity and frequency of updates is the key to successful supplier relationship management.
Due to the increased amount of outsourced work in the last several years, CROs are quite busy these days!

One of the biggest challenges is to get work scheduled at the CRO, but having a few preferred providers (with a bigger footprint at the CRO) seems to be a helpful attribute.

Another challenge may also be educating the CRO in adjusting their rigid processes to what we need at pharma companies. For a lot of non-GLP work, we really don't need to go through the same rigor as GLP studies in terms of workorder, PO generation, documentation, validation etc. CROs can be hesitant to apply any non-standard procedure at their labs and they tend to follow their SOPs strictly. It is harder at CROs to implement new practices such as tiered approaches or scientific validation. This rigid practice can sometimes cause delay or increase the cost unnecessarily.

The other challenge is when trying to outsource some of the newest bioanalytical platforms to CROs, such as intact protein bioanalysis by LC–HRMS. There is still lack of expertise in this area.
< Back to - Ask the Experts: outsourcing

---