Co-development agreement for ranibizumab biosimilar and a novel biomarker test for lung cancer risk
---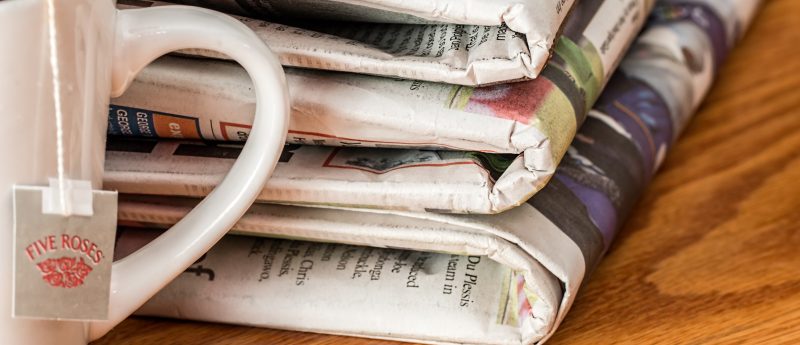 ---
Xbrane and STADA enter into a co-development agreement for Xlucane, a Lucentis® (ranibizumab) biosimilar
Rhiannon Finnie (Future Science Group)
Xbrane Biopharma AB (Solna, Sweden) and STADA Arzneimittel AG (Bad Vilbel, Germany) have announced a co-development agreement for Xlucane, a biosimilar to the VEGFa inhibitor ranibizumab (Lucentis®) utilized in the treatment of several eye diseases.
STADA CEO, Claudio Albrecht, describes: "The collaboration with Xbrane, with its team of very experienced development experts, is a great opportunity for STADA to accelerate the expansion of our biosimilar portfolio and to strengthen our market position in this segment."
To enter into the agreement, STRADA has agreed to make an upfront payment of €7.5 million to Xbrane. Xbrane will be responsible for developing the product until completion of the marketing authorization applications, as well as supplying the finished pharmaceutical product. STADA will hold the marketing authorizations and will be responsible for sales and marketing of the product across all territories included in the agreement (e.g., Europe, USA and a variety of MENA and APAC markets).
Anders Tullgren, Chairman of the Board of Directors at Xbrane, concluded: "The co-development deal with STADA is a significant achievement and opportunity for Xbrane which confirms Xbrane's unique capabilities and competencies in biosimilar development. The deal will contribute significant funding and expertise for the development and commercialization of Xlucane and will help to accelerate the development of our pipeline of biosimilars as well as the transformation of Xbrane into a major player in the fast-growing global biosimilars market."
The next step in the development of Xlucane is the initiation of the pivotal phase I/III clinical trial, for which Xbrane has already agreed the study design with the EMA and FDA bodies.
Source: https://globenewswire.com/news-release/2018/07/12/1536697/0/en/Xbrane-and-STADA-enter-into-a-co-development-agreement-for-Xlucane.html
♦
Novel protein-cased biomarker blood test improves assessment of lung cancer risk in smokers
Sarah Jones (Future Science Group)
Lung cancer risk assessment could be improved over existing guidelines by a four-protein biomarker blood test, an international research team has reported in JAMA Oncology. So far, the test has been effective in capturing risks in individuals who would not be described as heavy smokers, and for those who may not have been a smoker for a long time.
"This simple blood test demonstrates the potential of biomarker-based risk assessment to improve eligibility criteria for lung cancer screening with low-dose computed tomography," explained author Sam Hanash, Professor of Clinical Cancer Prevention at The University of Texas MD Anderson Cancer Center (TX, US).
Sensitivity, or the identification of smokers who later developed lung cancer, was improved by the biomarker panel without any increase in false-positives in comparison to guidelines for heavy smokers based on age and smoking history approved by the US Preventive Service Task Force. These guidelines recommend CT screening only in those between the ages of 55 and 80 who have a 30 pack per year smoking history, and who are either still smoking or have quit in the previous 15 years.
In a validation study, the integrated model including the biomarker score was compared to a model based on smoking history alone, in 63 ever-smoking patients who developed lung cancer within a year of initial blood sample collection and 90 matched controls.
Using a false-positivity rate at the same level set by the US Preventive Service Task Force guidelines, 63% of future lung cancer cases were identified with the integrated test and 42% were identified by screening utilizing smoking history alone.
The biomarker panel's ability to identify at-risk people among the larger population of ever-smokers is reflected in the improved detection rate. However, it was noted by the researchers that the findings need to be validated in larger studies in order to allow further fine-tuning of the model.
Sources: Integrative Analysis of Lung Cancer Etiology and Risk (INTEGRAL) Consortium for Early Detection of Lung Cancer. Assessment of Lung Cancer Risk on the Basis of a Biomarker Panel of Circulating Proteins. JAMA Oncol. doi:10.1001/jamaoncol.2018.2078 (2018) (Epub ahead of print); www.mdanderson.org/newsroom/2018/07/study-shows-biomarker-panel-boosts-lung-cancer-risk-assessment-for-smokers.html
---