Bio-Rad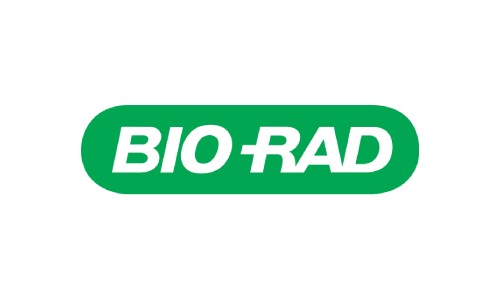 Webinars
Videos
Technical notes
Features
Products
Bio-Rad, a global leader in supporting healthcare, provides tools, technologies and expertise for genomic and proteomic products. Choose from instrumentation and reagents for droplet digital PCR, cancer biomarkers, antibodies and much more. Our aim is to enable the success of our customers by providing useful, high-quality products and services that help advance scientific discovery and improve healthcare.

Website: www.bio-rad-antibodies.com

Email: [email protected]

Telephone: +44 (0)1865 852 700

Address: Endeavour House, Langford Lane, Kidlington, Oxon, OX5 1GE, United Kingdom
---
More information
Bio-Rad is an expert manufacturer and supplier of antibodies for drug discovery, biosimilar and biobetter development, clinical diagnostics and academic research.
For biosimilar developers and CROs providing large molecule bioanalytical services, our ready-made anti-biotherapeutic antibodies are ideally suited for highly specific and sensitive PK and ADA assays and cell-based neutralization assays. Our industry leading range offers antibodies against over 20 marketed monoclonal antibody drugs, including checkpoint inhibitors and blockbuster drugs, such as rituximab, infliximab, adalimumab, trastuzumab and bevacizumab.
For customized antibodies against an original biologic, no other company can rival our unique TrailBlazer Antibody Custom Service that generates highly specific, high affinity antibodies in less than 3 months. We use a synthetic, fully human antibody library coupled with a novel and improved form of phage display technology to select antibodies to the most challenging antigens, such as anti-idiotypic antibodies and antibody-target complexes, with simultaneous subtraction of unwanted specificities. Such antibodies are difficult to develop using traditional animal immunization methods. We have added SpyTag to our recombinant Fab antibodies and produced a set of SpyCatchers to couple to the Fab, to make TrailBlazer Antibodies. The SpyTag-SpyCatcher technology enables site-directed conjugation of antibodies to labels such as HRP and biotin, and the formation of bivalent Fabs and Ig-like constructs with human, mouse, and rabbit isotypes.
Whether you need a ready-made product or a custom antibody generation project, we aim to help you reach your goals by providing the antibodies you need and a professional, long-term partnership for success.
For more information please click here
To contact us please click here