COVID-19 antigen test from Avacta and Adeptrix reaches prototype stage
---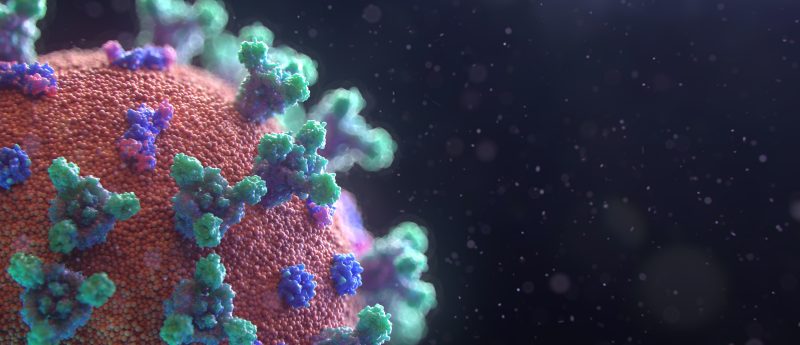 Cambridge-based biotechnology company, Avacta (UK), has announced that the bead-assisted mass spectrometry (BAMS) test for COVID-19, currently being developed with its partner Adeptrix (MA, USA), has reached prototype stage.
The BAMS test for COVID-19 uses Affimer reagents, a class of non-antibody binding protein, recently developed by Avacta to specifically bind to the spike protein of SARS-CoV-2. Capture of the SARS-CoV-2 spike protein by the Affimer reagents is rapidly followed by MS detection.
Adeptrix has now developed and evaluated a prototype of the diagnostic test. The prototype uses a method that fragments the spike proteins captured by Affimer-coated beads. These fragments of spike protein are then detected by MS. Importantly this model has demonstrated the ability to identify SARS-CoV-2 spike protein fragments at clinically relevant concentrations.
Avacta and Adeptrix are now moving on to the next step in the development of the final product. The test is to be optimized and evaluated using patient samples at US and UK laboratory sites. Following successful testing with patient samples, manufacturing, clinical validation and CE/FDA approval will become the next priorities.
On the progress of the diagnostic test, Alastair Smith (CEO, Avacta) commented: "I am very pleased with the rapid progress made by our partners at Adeptrix and delighted that the Affimer reagents that we have developed to detect the SARS-COV-2 spike protein are working very well in the BAMS assay. This bodes well for all our COVID-19 antigen test development programs. We are now looking forward to testing the prototype BAMS assay with patient samples in the UK very soon, whilst Adeptrix does the same at a site in the US. This will keep us on track for the launch of a product for professional use in the summer."
You might also like…
On the potential impact of the test, Alastair Smith explained: "A COVID-19 BAMS assay could provide highly sensitive and specific testing for up to a thousand samples per day in the hospital setting using standard equipment that is available but not currently used for coronavirus testing thus contributing significantly to an increase in a global testing capacity."
On the subject of future work and test developments Jeffrey Silva (Director of Product Development, Adeptrix) added: "Expanding detection to other SARS-COV-2 antigens will enable the configuration of a multiplexed BAMS assay to simultaneously monitor multiple viral proteins for added specificity in the case of future pandemics. The precision and accuracy of mass spectrometry detection using the BAMS assay platform will allow researchers to monitor molecular changes that may occur through the natural evolution of the virus."
---
Source: https://avacta.com/update-on-covid-19-antigen-diagnostic-test-development-with-adeptrix/

---