The future of alternative matrices in bioanalytical workflows: an interview with Amy Mize (KCAS Bioanalytical & Biomarker Services)
---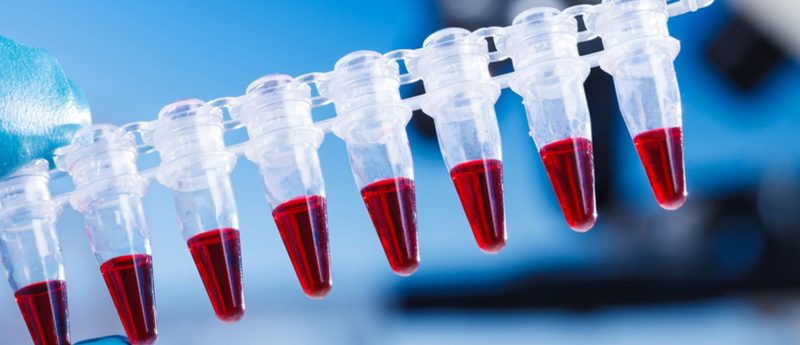 Dr Amy Mize is Vice President, Business Development at KCAS Bioanalytical & Biomarker Services (KS, USA). Dr Mize brings experience in capacity planning, operational management and a track record of building superior sales and marketing teams capable of serving the needs of the pharmaceutical and biopharmaceutical industry. She has implemented several tools at KCAS Bioanalytical & Biomarker Services to support an ongoing 12 month rolling forecast, to better understand client needs and position the organization to have the right capacity and expertise to meet those needs. She is also responsible for creating and implementing a program management function as well as improved business processes to create a customer focused experience, to help customers meet their drug development needs. Dr Mize also supports and aligns the marketing effort to increase brand awareness and perception of KCAS Bioanalytical & Biomarker Services in the marketplace. 

Dr Mize began her career at ABC Laboratories (MO, USA) in 2002. She started as a bioanalytical chemist in the large molecule laboratory. In 2005, Dr Mize was responsible for laboratory operations, as the Director of the pre-clinical service offering (DMPK, bioanalysis and synthesis services). During this time, the operation made significant progress in process improvement and client satisfaction. Mize transitioned to Business Development in 2010. During this time, Dr Mize helped build systems in sales and operations planning, to help forecast the business and improve planning. In 2012, Dr Mize was promoted to Vice President, Business Development at which time she took on responsibility for the sales pipeline for the pharmaceutical and agri-chemical businesses.

Dr Mize was instrumental in helping the company grow at a CAGR of >15% annually. In 2015, ABC laboratories was successfully sold to Evans Analytical Group (EAG; CA, USA), and Dr Mize was a member of the Senior Leadership team during this transition.

In 2015, Dr Mize was promoted to Vice President, Business Development and Commercial Operations for EAG Laboratories. In this role, Dr Mize was responsible for the sales and operations planning function and overall sales for the Pharmaceutical and Agri-Chemical Service offerings. In addition, integration and process improvement were key functions Dr Mize helped to support; bringing multiple sites and brands together as one. In 2017, EAG was successfully sold to Eurofins (Luxembourg).


Dr Mize's undergraduate education in Chemistry was obtained from Baker University (KS, USA) and PhD in Pharmacology from the University of Kansas (Medical Center Campus; KS, USA).
In this exclusive interview, Amy describes how alternative matrices can be applied to bioanalytical studies and what challenges need to be addressed in order to introduce these matrices into bioanalytical workflows. Amy further discusses how regulation and standardization may be applied to the use of alternative matrices, and postulates how technologies may be developed in order to facilitate the use of alternative matrices in the next 5–10 years.
[00:33] Please introduce yourself and explain your interest/experience using alternative matrices in your work?
[01:10] What are your current research interests/focuses?
[01:34] Could you describe how alternative matrices are being applied to bioanalytical studies?
[03:28] What challenges do you face introducing alternative matrices to bioanalytical workflows?
[04:22] Is it possible to regulate and/or standardize workflows when working with alternative matrices?
[04:52] How do you think technologies may develop to facilitate alternative matrices in the next 5–10 years?

---