GMP testing for oligonucleotide drug substance and drug product
---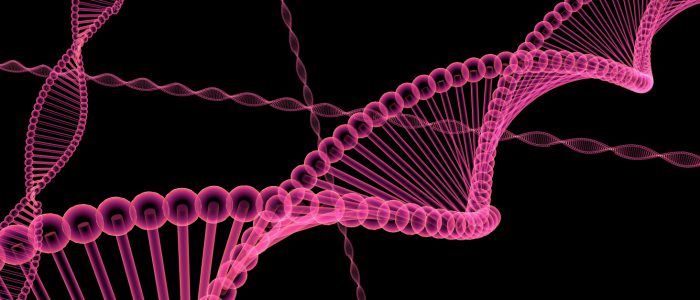 Jie Ding
Dr Jie Ding is the Associate Director of the PPD GMP Laboratories (WI, USA).  She has 20 years of hands-on LC–MS experience.  She has 10 years of experience working at analytical labs within contract research organizations, and approximately 6 years of management experience.  She is well versed with analytical instrumentation such as chromatography and mass spectrometry and its applications in drug discovery and development.  She has a wealth of working knowledge on GLP/GCP/GMP regulations.  She has authored/co-authored more than 20 peer-reviewed publications and has actively contributed to poster and podium presentations to MS community. She received her PhD in Analytical Chemistry from Iowa State University (IA, USA) and conducted her postdoctoral research at Pacific Northwest National Laboratory (WA, USA).

Bonnie Gulley
Bonnie Gulley is a Research Scientist in the Mass Spectrometry Services Department at PPD Laboratories (WI, USA). She operates within the GMP oligonucleotide stability group as the Technical Project Manager. Her main focus is the IP-RP-HPLC-UV-MS methodology and ensuring project needs are delivered with high technical and quality driven results.  Gulley has over 9 years of experience with GMP stability testing and management. She has worked on a variety of projects including LC–MS development, validations and routine testing. She has spent the past 3 years focusing on the oligonucleotide GMP stability area within the Mass Spectrometry Services Department. Gulley received her BS and MS in Chemistry from Southern Illinois University (IL,USA).

Suping Zheng
Dr Suping Zheng serves as a Principal Scientist in the Mass Spectrometry Group at PPD cGMP Laboratories (WI, USA). She has worked with a wide variety of oligonucleotide drug products involving, characterization in support of sponsor drug product development and characterization in a regulated environment.  Zheng has over 10 years of experience in the biopharmaceutical mass spectrometry field and an additional 2 years of experience in siRNA CMC. She received her PhD in Analytical Chemistry from the University of Michigan (MI, USA).
---
Suping Zheng, Bonnie Gulley and Jie Ding*
PPD® Laboratories GMP Lab, Middleton, WI 53562
Various oligonucleotides have resurged as unique therapeutics in the past decade due to improved synthetic chemistry, better understanding of basic biology and the discovery of new delivery methods. Oligonucleotides are usually produced through solid phase synthesis as small molecules. However, oligonucleotides also exhibit some large molecule characteristics because of their size and composition. Although there is not yet any official guidance from regulatory agencies on quality control, it is essential to use comprehensive analytical methods to generate high-quality data to facilitate decision-making and quality control.
One of the commonly used methods for oligonucleotide purity and impurity profiles is known as the IP-RP-HPLC-UV-MS method, which uses ion-pairing (IP) reversed-phase (RP) chromatography coupled with both ultraviolet (UV) and mass spectrometry (MS) detections in parallel. For small molecule purity analysis with LC-UV only, one would develop an HPLC method that can separate all the impurities from the main component(s). However, chromatographic resolution of therapeutic oligonucleotides, which usually are produced using chemically modified building blocks, can be very challenging by conventional IP-RP-LC methods due to structure similarity, large size, and chirality. For the IP-RP-HPLC-UV/MS method, components with different m/z (mass to charge ratio) that cannot be separated chromatographically could be separated by mass spectrometry with additional structural information. Here, the UV portion of the IP-RP-HPLC-UV-MS method detects the main peak for assay and purity value, whereas the MS portion of the method provides specificity (m/z) to resolve different impurities species co-eluting with the main component(s). These impurities such as P=O, n-1, etc., can easily be distinguished by MS. The ability to detect these impurity peaks helps provide a more accurate purity value for the main component and can be a useful tool to monitor impurity quantity change over time, during stability storage or across different manufacturing lots.
Among all the analytical instruments in use, the high-resolution mass spectrometer (HRMS) plays an important role in identity analysis. No matter if it is an antisense, siRNA or aptamer, intact molecular weight analysis by HRMS provides the preliminary identification of the molecule. Not only can accurate molecular weights be determined by HRMS, tandem mass spectrometers (e.g., Ion trap, Q-ToF, etc.) have been used routinely to confirm structures of active pharmaceutical ingredients (API) and/or to elucidate structures of impurities. The MS/MS fragmentation, enzymatic or chemical digestion combined with MS analysis confirms the sequence of short oligonucleotides and modifications on specific nucleoside(s). For the longer oligonucleotides, the multiple enzymatic digestions combined with MS or MS/MS may be needed to obtain more comprehensive structural information.
In addition to confirmation of the sequence expected, impurity control is another important aspect for quality control. Impurity identification is the first step and is required for regulatory submissions. Like other small molecule drugs, impurities in oligonucleotides can be generated from raw material, synthesis, purification and degradation. HRMS can be coupled with RP-HPLC for impurity identification based on accurate molecular weight. The other commonly used analytical method for oligonucleotide is anion exchange (AX) -HPLC method. Because large amounts of non-volatile salt are used, impurities present in this type of method cannot be identified by directly coupling AX-HPLC with mass spectrometry. However, more sophisticated online or offline 2D-HPLC/MS can be employed to enrich and identify impurities.
The PPD Laboratories GMP Lab has more than 10 years' experiences performing a wide variety of analytical testing for oligonucleotides. We can provide GMP release and stability testing, reference standard qualifications, method development/optimization and, phase appropriate method qualification and validation services for oligonucleotide therapeutic drugs. Our key strengths for the analysis of oligonucleotides include a deep understanding of oligonucleotide chemistry, significant experience with many types of oligonucleotide analysis, the ability to design and perform compound and phase proper analysis, well trained analysts and a comprehensive quality system.
Our capabilities include, but are not limited to:
Assay/potency by UV absorption, RP-HPLC-UV and AX-HPLC-UV
Purity/impurity by IP-RP- LC-UV/MS, AX-HPLC-UV, RP-HPLC-UV, and capillary gel electrophoresis
Sequence confirmation by tandem MS
Aggregation by SEC-UV or SEC-RI-MALS
Particulate matter by microscopic and/or light obscuration particle count
Duplex molar ratio by AX-HPLC-UV
Elemental analysis and full trace metal scan by ICP-MS
Container closure integrity and extractable and leachable studies
---