Immunogenicity assay development
---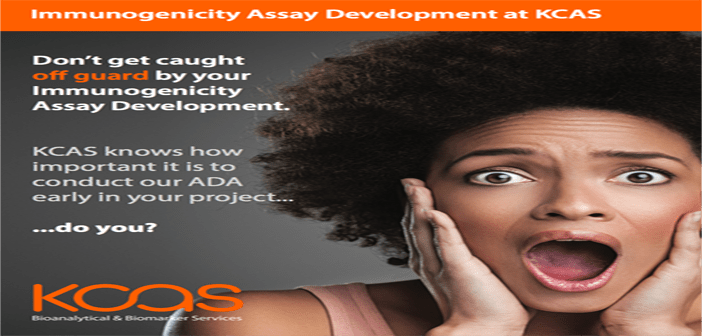 Immunogenicity is the patient's ability to generate antibodies, specific to the 'dosed protein therapeutic'. In this blog post, Franklin Spriggs (KCAS; KS, USA) explains the importance of antibody-drug antibody assays and how data can be used towards safety profiles.
Click here to read the full blog post.
For more information on KCAS, please click here!
---

---