Franklin Spriggs: validating bioanalytical methods for biomarkers
---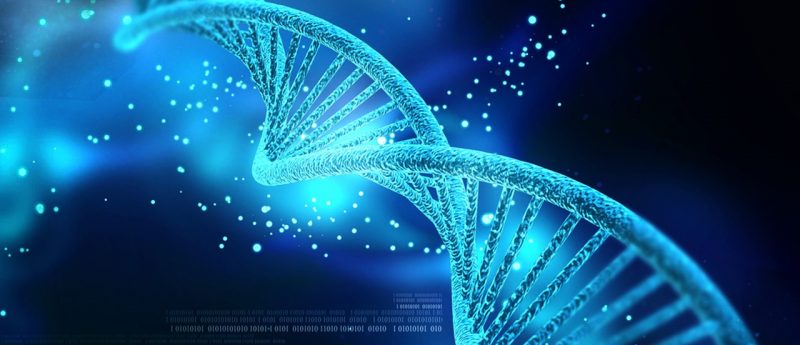 In this Spotlight interview, Franklin Spriggs (KCAS; KS, USA) explains his interest in biomarkers and introduces the technologies and techniques utilized and offered by KCAS. He continues to detail key industry changes over the years including the publication of the May 2018 Bioanalytical Method Validation FDA Guidance for Industry, which includes the agency's current thinking on the topic of biomarker validation. Franklin then speculates on what the future could hold for this field, expressing how he believes the biomarker space will continue to grow as more drugs are developed.
1Could you introduce yourself and explain what began your interest in biomarkers?
My name is Franklin Spriggs and I am the Director of Large Molecule Services at KCAS, LLC in Shawnee (KS, USA). I have spent the last 15 years working in the large molecule bioanalytical space. My first exposure to the concept of biomarkers in drug discovery was in the early 2000's while I was at a small biotechnology company in New Haven (CT, USA). My experience at this small company initiated my interest in biomarkers.
2How has the field of biomarkers changed over your time in the industry?
There have been many changes and advances in the industry as biomarkers have become more important to the successful drug development program.
First and foremost, the need to assess biomarkers has gone from a nice-to-have to a need-to-have in order to either fully understand the disease being treated, or evaluate the efficacy of the dosed therapeutic in an objective manner. One measure of the increasing importance of biomarkers in the drug development space is the number of publications containing the keyword biomarker. According to an article published in 2012, [Hagen TJ. Recent trends in biomarker research and development. Biochem. Anal. Biochem. 1(e108) (2012)], the number of articles containing the keyword biomarker was 182 in 1990 compared to over 24,000 in 2011. As the number of biomarkers has increased, there have been a number of publications discussing the level of characterization needed depending on where one is in the development path. The first standard for validation of a biomarker was published in 2006 titled 'Fit-for-purpose method development and validation for successful biomarker measurement'. Discussions have continued to be had over the years and at many conferences culminating in the May 2018 Bioanalytical Method Validation FDA Guidance for Industry, which includes the agency's current thinking on the topic of biomarker validation.
Finally, the last item of note in the ever changing landscape of biomarkers is the number of platforms that have been developed to detect and quantify markers as multiplexes and at increasingly low levels.

3Describe the technologies that you use? What are the advantages and disadvantages of such techniques?
Here at KCAS, we have a wide variety of platforms that we can use to evaluate a biomarker. We, of course, still perform a lot of biomarker assessments using the colorimetric ELISA. This is because of the wide variety of kits that are available and the general ease of use coupled with the relative low cost of materials. There are disadvantages to the colorimetric ELISA. Whether it is the vast number of available options leading someone into 'analysis paralysis' trying to determine the best kit/supplies for the job, or the fact that many colorimetric assays are not the most sensitive platform to quantitate low quantity markers.
Another commonly used platform is the Meso-Scale Diagnostics (MSD) instrument and associated kits. The MSD platform, unlike the colorimetric ELISAs, has the ability to analyze up to ten different analytes in one assay plate. KCAS has invested in qualifying the MSD 54-plex, which clients can screen samples for the entire panel or select biomarkers of interest. This allows our partners to efficiently take a high level view of multiple markers, in particular, cytokines and chemokines, using a lower sample volume in a shorter amount of time than it would take to assess the markers individually. The primary downside to the MSD platform is the fact that there is only one supplier of well characterized assay kits and that is MSD. A second platform that is well suited to multiplexing is the Luminex 200. The Luminex system is a well-established platform with a large catalog of reagents and supplies, which can be utilized to easily make customized multiplex biomarker panels. The downside is, as the instrument is fluidics based, it requires a higher level of maintenance and it can take an additional level of training to ensure consistent performance.
KCAS has several other platforms that are used for the detection and quantitation of biomarkers; and tend to be more specialized. By specialized I mean to say, they are used when there are specific needs from a sponsor that point to one platform or another. Two of these platforms are ideal for measuring very low quantities of protein, the Quanterix Simoa and the Sigma Millipore SMCxPRO (new and improved Singulex Errena). Both of these platforms have the ability to accurately measure proteins in the femtomolar range. Both systems have higher price tags due to reagent costs, but when sub-picomolar concentrations are needed, they are the standard systems. The Simoa is a good system to utilize the Quanterix produced kits, but is more difficult than the SMCxPRO to create in-house de novo assays. The SMCxPRO has a more limited catalog of 'verified' immunoassay kits, but the ability to utilize commercially available reagents to generate an analytical method makes up for the smaller number of assembled kits.
The last two platforms available at KCAS are even more specialized, a Beckman Coulter Navios flow cytometer and LC–MS/MS. These instruments are very much specialized for specific needs and may not have any other options if these platforms are required to assess the different biomarkers.
4What are the challenges you face with validating bioanalytical methods for biomarkers?
There are several method validation challenges that are specific to biomarkers. The primary challenge is the wide variety of opinions on what a validation is for a biomarker. While this continues to be debated within the industry, some aspects of a biomarker validation will always pose challenges.
The largest of these challenges is the selection of the appropriate matrix to prepare standards and QCs, as once this is established and justified, many of the other validation parameters become less complicated to assess. As biomarkers are present endogenously it is not always possible to use the same species and matrix as the samples, but may even need to utilize a buffer. An additional and related challenge is the identification of endogenous controls. During validation, prepared QCs should be utilized, but as the standard is commonly a recombinant protein, it is useful and informative to have a high and low endogenous control so stability can be assessed for the native protein.
There are challenges with every biomarker validation, as no two are 100% the same, but the fact is each biomarker needs to be assessed for what is required, what is nice-to-have and weighed against what is possible, what will require a large amount of effort, and what is impossible. Parsing out this information can be a huge undertaking.
5How can the field be regulated and standardized in the drug development space?
While regulation of biomarkers and biomarker validations is challenging, there is progress being made. The FDA has multiple guidance documents that provide some input on the use of biomarkers in drug development and have even recently (2015) put out the Critical Path Innovation Meeting Guidance for Industry that includes early biomarker and clinical outcome assessments, role of innovation in drug development and other views from the FDA as it relates to drug development. The FDA continues to engage the sponsors to ensure biomarker development is encouraged and done in a deliberate way.
Additionally, as mentioned earlier, in May of 2018, the new Bioanalytical Method Validation Guidance for Industry was released and outlines some clarity on the agency's expectation for a biomarker assay if it is undergoing method validation.
6Where do you hope this field will be in 5–10 years' time?
I only see the biomarker space continuing to grow as more drugs are developed and it becomes critical to identify the drug is working as intended. I do hope there will continue to be conversations regarding what a biomarker assay validation looks like, and consensus is achieved through these conversations.
I would like to see concerted efforts made to characterize more commercial kits and commercial reagents to a higher standard enabling a researcher to change lots or even kit manufacturers and get the same data without needing to perform days of work to demonstrate compatibility.
Finally, biomarkers have continued to show added value in the drug development pathway as evidenced by the 34% of new drugs approved by the FDA in 2017 that had a biomarker referenced in the label [Personalized medicine coalition, personalized medicine at FDA: 2017 progress report]. To this point, I hope to continue to see efforts to identify biomarkers earlier in drug development programs. With the continued advancement of bioanalytical sciences, I believe these markers will not only continue to be strong predictors of drug efficacy, but also will prove to be essential in the initial screening of patients to identify those most at risk for adverse events.
---