Land O'Lakes Bioanalytical Meeting: pre-conference report
---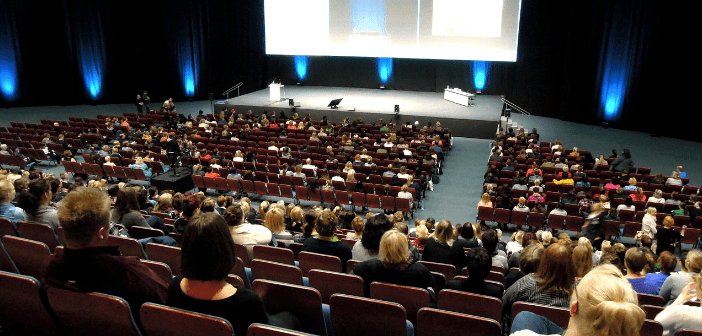 As many conferences and events are cancelled or postponed, due to the COVID-19 pandemic, we catch up with the Land O'Lakes organizing committee to reveal the current session plans for this years' Land O'Lakes Bioanalytical Meeting (13–16 July 2020, Madison-WI, USA). In this pre-conference report, members of the organizing committee and session chairs give an overview of key workshop and session topics. They also discuss the unique features of this conference and what attendees can look forward to.
Introduction to the Land O'Lakes Bioanalytical Meeting: – by Leo Kirkovsky (Pfizer, CA, USA)
As Chair of the meeting this year – what are you looking forward to?
This year the Land O'Lakes meeting gives us a unique opportunity to bring together scientists and regulators who are providing a broad spectrum of bioanalytical support to healthcare research and development across the globe. I anticipate that more people will attend this years' Land O'Lakes meeting because some other related meetings have been canceled or postponed. Hopefully, by the time our meeting starts, we will be done with social distancing due to the COVID-19 pandemic and have quality face-to-face time and live interaction.
What are the unique features of this conference that attendees can look forward to?
I believe the phrase 'the size matters' may describe the key features of this meeting. First and foremost, the meeting is relatively small in terms of the number of attendees allowing for much better communication and learning during the presentations, follow-up discussions, and Q&A sessions. Unlike many other larger meetings, this one takes place in a single auditorium and uses a single track without the need to decide between attending different sessions.
Secondly, the meeting is scientific and educational in nature and covers emerging cutting-edge topics maximizing the opportunity to learn. The attendees of the meeting typically represent the optimal blend of scientist, technology providers and regulatory practitioners.
Thirdly, the meeting is very informal and offers unique networking opportunities during several planned social activities, meals and numerous coffee breaks. The meeting brings the feeling of being a part of the close bioanalytical 'family' where everybody is easily accessible and open for a delicate but in-depth discussion of burning problems and questions that may be more challenging to bring up at a larger meeting. Here, it is so much easier to meet a person of interest without sending messages and coordinating busy schedules. Those features of the Land O'Lakes Bioanalytical Meeting make it very attractive and a must for regular attendance.
How does the Land O'Lakes Bioanalytical Meeting fit with AAPS PharmSci360: – by Mark Arnold (Covance, NJ, USA)
What are the key values and visions of the Land O'Lakes meeting?
The Land O'Lakes Bioanalytical Conference has, since its inception, been a meeting where scientists of all levels of experience get together to discuss the latest science at a depth that many other conferences do not. Originally support through the University of Wisconsin (WI, USA), its foundation is built on scientific learning. It has always looked at bioanalysis from what is happening in discovery and progressing it to regulatory filings and beyond. It has also always included the regulatory community as key participants in the discussions. Intended to be a smaller meeting, attendees during breaks and over meals are able to have much more time outside the sessions interacting with each other; discussing not only the science within the sessions but the practices and challenges each face in their daily jobs. This networking provides an expanded learning experience and exposes the attendees to the full breadth of bioanalysis irrespective of their employer: academics, in pharma or CRO, or a regulator.
How has partnering with AAPS influenced the Land O'Lakes meeting this year?
AAPS's cadre of bioanalytical and regulatory scientists now have greater visibility into Land O'Lakes through AAPS's sponsorship of the meeting. And thus, have another option to learn and discuss on the latest science and regulatory issues. Many members of the planning committee for Land O'Lakes also have leadership roles in the AAPS Bioanalytical Community and concepts for presentation topics are shared between those planning Land O'Lakes and PharmSci 360. This enables topics introduced at one meeting to be further discussed in the other – with more depth and amongst a different group of scientists. The collaboration definitely supports the mission of both meeting: developing scientists and enabling them to more quickly bring drugs to patients in need.

Workshop on microsampling: – Enaksha Wickremsinhe (Eli Lilly, IN, USA)
Why is microsampling an important part of bioanalysis?
The default technique for collecting blood samples is via venipuncture followed by collecting several milliliters of blood into a vacutainer. However, recent advances in analytical techniques and instrumentation has enabled analysis to be performed using a very small volume of blood (or plasma/serum) – in most situation less than 50 microliters – following which the remaining excess blood (plasma/serum) is discarded. This could be viewed as a 'waste' and even 'unethical'. Microsampling enables the collection of smaller volumes of blood in a less invasive manner (without the need of a venipuncture). It also enables the collection of complete PK profiles in situations where blood volumes are limited, i.e., pediatric patients. Microsampling also enables the ability to generate a complete PK profile from a single rodent (avoiding the generation of composite PK profiles using multiple animals) and conforms with the principles of the 3Rs.
Why has there recently been an increasing focus on patient-centric sampling in bioanalysis?
On-going advancements in microsampling techniques and devices have enabled the possibility of collecting blood samples within the privacy of one's home – avoiding the need for the patient to travel to the clinic or the doctor's office. Transformation of such tasks from a 'clinic-centric' to a 'patient-centric' approach is expected to enable the collection of more comprehensive sets of PK data and potentially speed-up trial enrollment during drug development. Additionally, this approach also provides a convenient way to collect samples for therapeutic drug monitoring, dosing compliance, monitoring safety biomarkers, etc.
Who would find the workshop most useful and therefore should attend?
Scientists and clinicians conducting studies that involve the collection of blood samples for the quantification of xenobiotics and biomarkers and bioanalytical scientists involved in developing and validating methods for quantifying them.
Session focusing on rare matrices for non-invasive bioanalysis: – by Mark Arnold (Covance, NJ, USA)
How the increase in rare matrices bioanalysis may be beneficial for patients?
Historically, the majority of quantitative bioanalysis and a significant fraction of qualitative bioanalysis is done using an invasive sample collection of blood or its derivatives, plasma and serum. However, the need to conduct patient-centric clinical trials and health care require updated practices using non-invasive sample collection procedures; especially those that can be performed by patients themselves. Not only do these approaches help overcome some psychological, religious and operational limitations with blood collection, they also increase patient adherence to the clinical procedures and reduce the cost of clinical trials and health care. With the current COVID-19 pandemic, it becomes even more important to minimize patient visits to hospitals to reduce the spread of the infection while receiving high quality health support.
What do you hope to cover in this session?
Since the most popular non-invasive sample procedures such as urine and feces collection have been well covered by other meetings and the literature, this session will focus of less frequently used niche techniques for quantitative and qualitative bioanalysis. The session will cover the use of rare matrices such as bronchioalveolar fluid (BAL), sweat, vaginal fluid, tears and exhaled air.
Session focusing on imaging: – by Stacy Ho (Sanofi, MA, USA)
How have imaging technologies come to play a role in quantitative bioanalysis?
Recent advancement of imaging technologies has enabled them to become more and more reliable quantitative bioanalysis tools for drug discovery and development. Information obtained from quantitative spatial analysis in study subjects, tissues samples or living cells helps researchers to gain early knowledges of drug disposition in disease relevant tissues, on and off target engagement, in situ drug metabolism, and drug inducted toxicity, which helps to select safer and more efficacious drug candidates. The quantitative capabilities of imaging technologies are added capabilities, complimentary to the traditional quantitative bioanalysis.
Are you looking to cover some of these imaging technologies in detail during the session?
The session will cover three imaging technologies that are either being widely used already or having great potential in medical research: molecular imaging, immunohistochemistry (IHC) and imaging mass spectrometry. The speakers will discuss recent advances and provide case studies to highlight the power of those technologies. In addition, we will feature a talk on picosecond infrared laser (PIRL) as a scalpel, which is a novel technology that could help achieving fundamental (single cell) limits to minimally invasive surgery and biodiagnostics and potentially push the limits to 'Make a Molecular Map of the Cell'. Molecular imaging focuses on real-time distribution of molecules of medical interest in a living body. It allows researchers to see how the body is functioning and the progress of medical treatment. IHC is used to identify the presence and location of proteins. It can be used to identify new protein biomarkers for disease progressions and potential therapeutic targets. Imaging mass spectrometry is a label-free technology. It has potential ability to reveal distributions of drugs, metabolites and biomarkers cross a tissue section with high spatial resolution, high sensitivity and high molecular specificity. While many aspects of these technologies continue to be optimized, they have shown very promising applications in drug discovery and development.
Session focusing on gene therapy

As gene therapy gains prominence in bioanalytical work, what are the challenges we face?
The rapid growth in gene therapy bioanalysis is causing a demand for practices and technologies (e.g., qPCR, ddPCR, FLOW) to now be implemented in regulated laboratory environments. This is challenging the pharma and CRO industries to quickly identify and develop the talent for their labs while at the same time implementing GLP, GCLP and GCP practices where none existed. Many of the gene therapies require tissue measurements to evaluate update of the therapy, especially as circulating levels frequently do not correlate well with efficacy. Companies are also faced with a limited regulatory experience with gene therapy and a total lack of bioanalytical guidance. Thinking that the various global Bioanalytical Method Guidance documents can be applied to these new technologies ignores the very practical differences and limitations in the technologies (e.g., reference standards for Flow cytometry when cell viability is very short). Adding to this are the array of types of gene therapy, many are not a single molecule (viral vectors and nanaoparticle delivery systems) and the need to measure PK, PD and immunogenicity. Lastly, many of the electronic lab notebooks, LIMS and data systems have not yet caught up with the new practices and technologies, requiring hybrid systems be used for managing the work.
What are the key considerations of preclinical and clinical bioanalytical studies of gene therapies?
Early decision making on the which analytes need to be measured and in what matrices is essential. For example, a gene therapy using a viral vector delivery system may require:
1) prescreening patients for antibodies to the vector
2) measurement of both the gene therapy (free and in the virus) and viral vector (loaded and empty) in circulation and tissues
3) one or more measurements of the product of the delivered gene (mRNA, protein)
4) a disease biomarker and
5) immunogenicity assays for the viral vector and gene payload.
Many of these are not simple assays to develop, thus early decisions enable bioanalytical scientists time to have the assays in place for preclinical and clinical study starts.
---