Novel biomarker may help prevent drug resistance in breast cancer therapy
---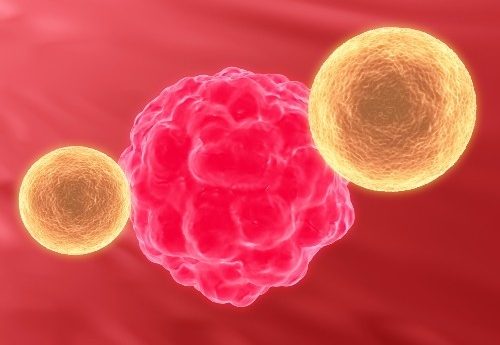 A recent study published in the journal Molecular Cancer Therapeutics has discovered a potential protein biomarker, known as Mena, for triple-negative breast cancer.
This potential biomarker may help identify whether a patient diagnosed with this type of cancer will be susceptible to treatment with paclitaxel – a drug commonly used in cancer treatment.
Paclitaxel (also commercially known as Taxol) is the standard treatment for patients diagnosed with triple-negative breast cancer. However, problems such as recurrence and progression are commonly observed in treatment with paclitaxel, due to drug resistance in metastatic cancer cells.
This studied protein, Mena, has demonstrated an ability to interfere with the cell's cytoskeleton, and therefore has been suggested to promote the mobility (metastasis) of cancerous cells.
In this study, researchers at the Massachusetts Institute of Technology (MA, USA) investigated whether Mena is able to confer drug resistance in triple-negative breast cancer cells, by promoting metastasis.
High levels of Mena were found to correlate with increased microtubule dynamics, which may be a possible mechanism for these suggested effects on cell mobility.
The researchers in this study used mice to test a range of chemotherapeutic drugs on triple-negative breast cancer cells. It was demonstrated that tumours with the highest levels of Mena were more resistant to paclitaxel treatment.
Researchers also discovered that treatment with paclitaxel was ineffective at treating mice with triple-negative breast cancer and high levels on Mena, as both the original tumours and those that had undergone metastasis did not show any significant growth reduction.
These results could allow clinicians to decide whether paclitaxel is likely to be effective in patients diagnosed with triple-negative breast cancer, by measuring the levels of Mena. Hopefully in the future this research may also translate to other types of cancers treated with paclitaxel, such as ovarian cancer.
To understand this conferred resistance more clearly, researchers also investigated the effects of paclitaxel in combination with an inhibitor of the signalling pathway known as ERK, a known driver of cancer cell proliferation, on cancer cells showing high levels of Mena.
This combination demonstrated an increased level of cancer cell death in comparison to when paclitaxel was used alone. Madeleine Oudin, a member of this research team, comments on these findings: "Our work would suggest that for a certain subset of patients that have high levels of Mena, that could be an efficient combination to try."
Bruce Zetter, an expert in cancer biology and researcher at Boston Children's Hospital, also comments: "Triple-negative breast cancer patients don't have many treatment options. If this work can help identify patients most likely to respond to Taxol and encourage greater use of the combination of MEK inhibitors and Taxol that could potentially lead to greater survival of patients with that disease."
Following these recent findings, the next steps will be to understand how Mena affects the microtubule activity of other cancer cell types, and ultimately how these mechanisms can be targeted to prevent drug resistance in cancer cells.
Sources: Oudin MJ, Barbier L, Schäfer C et al. Mena confers resistance to Paclitaxel in triple-negative breast cancer. Mol. Cancer Ther doi: 10.1158/1535-7163.MCT-16-0413 (2016); http://news.mit.edu/2016/biomarker-guide-cancer-therapy-drug-resistance-1122
---