Peek behind the paper: extending flow cytometry sample stability
---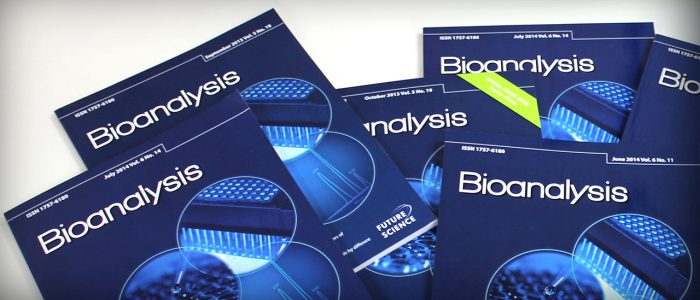 In this feature, we peek behind the paper with Jing Yu and Amanda Hays (PRA Health Sciences, KS, USA) to gain insights into the key challenges of post sample collection whole blood stability. They explain the advantages of the lyse freeze method and how their approach, which has been demonstrated on Tregs, could be implemented in clinical trials that monitor other cellular markers.

---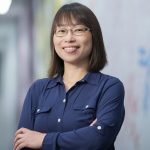 Jing is a Method Development Scientist at PRA Health Sciences. Jing has 20 years of professional experience and expertise in molecular cell biology and flow cytometry. Since she joined PRA in 2015, Jing has led the development and validation of numerous flow cytometry assays to support a variety of applications in drug development clinical trials. Jing received her Master's degree from Oklahoma State University (OK, USA) in 2000.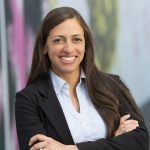 Amanda is the Director of Bioanalytical Science for Large Molecule Sciences at PRA Health Sciences. Amanda joined PRA in 2017 as the Associate Director of Bioanalytical Science to lead a group of scientists in method development and optimization of large molecule bioanalytical techniques including LBA, immunogenicity, biomarkers, flow cytometry and qPCR. Amanda received her PhD in Pharmacology in 2012 from the University of Kansas Medical Center (KS, USA).
---
1.

Could you explain the background for your research and how you use flow cytometry?

Our team has been working on development and validation of multiparameter flow cytometry assays for biomarker analysis in clinical studies. The examples of our research include leukocyte subsets immunophenotyping and enumeration, detection of rare or disease-relevant cell populations, monitoring of target engagement, receptor occupancy, surface and intracellular markers that are important for various cellular functions, activation, proliferation, Phosphoflow signaling pathway, etc. Regulatory T-cells are a distinct and rare subset of CD4+ T-cells that play a crucial role in immune tolerance and maintenance of immune homeostasis. One of our research interests is to develop flow cytometry assays that can effectively enumerate Treg populations to support Treg-based clinical studies.
2.

In your paper, you present the key challenge of post sample collection whole blood stability. Why is sample stability so important?

Post sample collection whole blood stability is a major challenge that encompasses the development of clinical flow cytometry assays, especially those that involve rare cell populations such as Tregs. Clinical study samples are typically collected at multiple clinical sites and shipped to a central testing facility, a process that takes 24 hours or longer. Whole blood samples showed continuous loss of stability of certain Treg-associated markers over time, which not only complicates sample logistics but also poses a risk to data quality. Therefore, in order to provide reliable data to support drug development clinical trials, it's critical to preserve sample integrity from the time of collection to time of analysis.
3.

How did you overcome the issue of sample stability? Can you explain the method you perform that mitigates this challenge?

For any given flow cytometry assay development, we start with panel design based on context-of-use, cell populations and markers of interest, gating strategy, specific cytometer configuration, fluorochrome property, resolution impact matrix and antigen expression pattern. We then select whole blood matrix that supports optimal assay performance and sample stability. To further mitigate the challenge of limited sample stability, we implemented a simple yet effective approach to extend sample stability through frozen storage of lysed whole blood as described in the manuscript. Depending on the stability of specific markers in the panel, investigators can decide to whether lyse whole blood samples upon collection at the clinical site and ship frozen to the testing laboratory for batch analysis, or ship whole blood samples at ambient temperature to the testing laboratory for lyse freeze and batch analysis. If the whole blood lysis and flash freeze are to be performed at clinical sites, responsible personnel should be fully trained and should demonstrate competency through an established qualification program. In our laboratory, we have successfully implemented both options in multiple clinical trials in the past several years.
4.

Could you explain the advantages of the lyse freeze method?

Unlike extending sample stability through PBMC isolation and cryopreservation, our lyse freeze method removes red blood cells and preserves leucocyte subsets when drug remains in the whole blood. The lyse freeze method is associated with logistical advantages along with being cost-effective to both sponsors and clinical research organizations. It's faster, less laborious and technically less challenging. It can be easily implemented at the clinical site if needed, minimizing sample processing in the clinical sites to reduce variability. While peripheral blood mononuclear cells isolation and cryopreservation are more tedious and technically challenging and therefore may not always be feasible at every clinical site.
5.

What is next for your team? How can your approach, which has been demonstrated on Tregs, be implemented in clinical trials that monitor other cellular markers?

We have been routinely using the lyse freeze method in several clinical trials targeting regulatory T-cells, including additional function markers such as Ki67, ICOS, Helios, CTLA-4 and PD-1. The lyse freeze approach is not just limited to the clinical studies involving Tregs, but, can be implemented in clinical trials that monitor other challenging cellular markers, the feasibility of which can be evaluated during method development. We have implemented the method to other cell populations and markers, and will continue to explore potential application of this method when traditional whole blood stabilizing reagents are not adequate to support sample stability required for a study, or when batch processing of different timepoint samples of the same subject is preferred by a sponsor.
6.

What are your predictions for the next 5-10 years in this field? What do you hope to see?

Flow cytometry is an invaluable technology in biomarker analysis supporting drug development clinical studies. The field is advancing rapidly with cutting-edge innovations in flow cytometry instrument hardware, software and reagents. We anticipate clinical research will be heavily dependent on high parameter flow cytometry to provide comprehensive high dimensional data. With more global multi-center clinical trials utilizing flow cytometry, we would like to see more innovative reagents or methods that can better alleviate sample stability challenges. It will be beneficial to the clinical research community and may ultimately prove to be critical for the success of an entire clinical program.
---