Proteome Sciences plc announce Good Clinical Laboratory Practice accreditation
---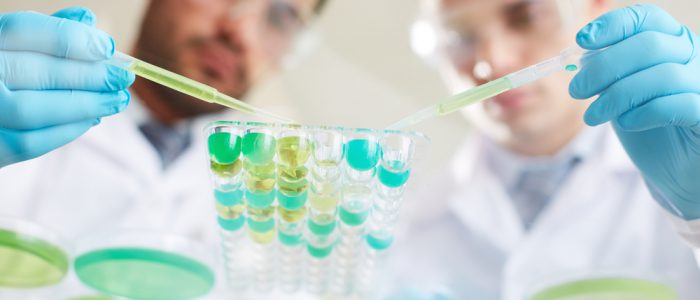 Proteome Sciences plc (London, UK), a CRO specializing in the analysis of proteins detected by mass spectrometry, have recently announced their acceptance of Good Clinical Laboratory Practice accreditation, enabling the company to extend its proteomic services to the analysis of clinical trial samples.
Proteome Sciences offer various discovery services to characterize proteins and their associated post-translational modifications. They use LC-MS2, LC-MS3, SysQuant® and TMTcalibratorTM methodologies on a range of sources, from tissue to biological fluid samples, to detect thousands of proteins per sample. Bioinformatics software is then used to trim proteins that are either up-, or down-regulated with disease progression or drug treatment.
Currently, ELISA kits cover 5% of the human proteome, so there are usually no available assay kits to these disease relevant protein biomarkers.  The challenge has been how to convert these novel identified biomarkers into assays fit for use in a clinical trial.
Following identification of the appropriate assay kit, Proteome Sciences will be able to develop a targeted SRM mass spectrometry assay for one to 50 proteins. After validation, this has the potential for use in a Good Clinical Laboratory Practice certified clinical trial environment.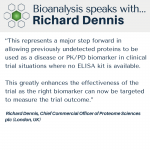 ---