Bioanalysis lab prepared by QPS to aid fight against COVID-19
---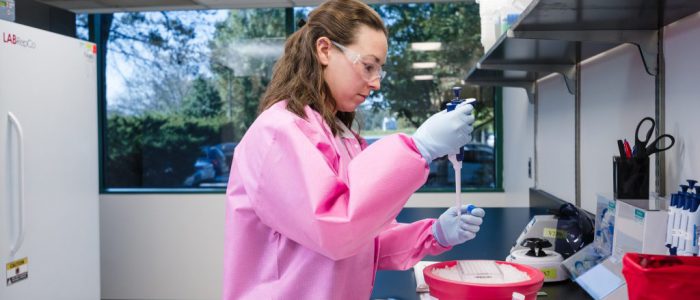 QPS Holdings LLC (DE, USA), a global CRO that provides support for discovery, preclinical and clinical drug development, have announced the readiness of an access restricted bioanalysis lab. The lab, based in Newark (DE, USA), is set up to analyze COVID-19 trial samples to support the development of treatments for the novel virus.
The WHO reports that globally there are currently more than 20 vaccines in development, with several therapeutics in clinical trials. Benjamin Chien, CEO (QPS) explained: "In the fight against coronavirus, drug companies need ready access to laboratories equipped to safely manage and analyze samples from ongoing and new clinical trials focused on COVID-19. We've assembled an isolated, restricted access laboratory ready and available to support the life sciences community in determining the safety and efficacy of potential vaccines and treatments for COVID-19 as quickly as possible."

WHO guidance documents classify COVID-19 as biosafety level 2 (BSL 2). Other viruses in the BSL 2 category include hepatitis B, HPV and HIV. In March 2020, QPS' Newark-based bioanalysis lab received a permit from the US CDC to facilitate their work at BSL 2. The newly granted 'permit to import infectious biological agency, infectious substances and vector' covers human blood, human blood products, other bodily fluids and tissues that could contain novel coronavirus.
You may also be interested in…
Chien explained: "Obtaining this permit quickly was a critical step in our business continuity plan and enables QPS to support clients who are urgently working to develop a treatment and/or a vaccine to combat this new coronavirus."
QPS report that adequate steps to safeguard employees and sponsors involved with the bioanalysis lab have been taken. These steps include rigorous safety and containment procedures, standard operating procedures for the safe disposal of infectious waste and adequate supplies of personal protective equipment for bioanalysis lab technicians.
---
Source: www.qps.com/press-release/qps-assembles-an-access-restricted-bioanalysis-lab-to-support-drug-companies-in-the-fight-against-novel-coronavirus/
---