Simple saliva test may have potential to diagnose asthma
---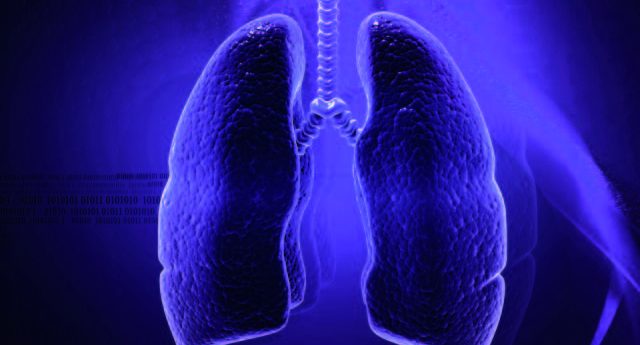 Researchers from Loughborough University (UK) have developed a simple saliva test utilizing metabolite profiling technology that has the potential to improve asthma diagnosis via non-invasive sampling.
Currently lung function tests are performed to diagnose individuals with asthma by measuring airflow lung capacity. However this method can be inaccurate and unable to identify underlying changes associated with asthma. Other methods that utilize blood, urine or sputum samples can be distressing for younger patients.
To overcome existing limitations, researchers at Loughborough University have developed a novel saliva test in collaboration with Nottingham City Hospital (UK) that provides a non-invasive option suitable for all individuals.
In the study, the research team collected saliva samples from well phenotyped patients with asthma and healthy individuals.
Using these samples the team then utilized ultra-high performance liquid chromatography combined with high resolution time-of-flight mass spectrometry to rapidly analyze the metabolite profile of the saliva to identify potential biomarkers.
The analysis identified ten discriminant features that were distinguishable between asthma and healthy control samples. By detecting the presence and abundance of these possible metabolomic biomarkers, the test demonstrates the capacity to diagnose asthma and potentially discern the severity and progression of the disease.
"Unlike other sampling methods, such as expired breath analysis, saliva can be collected by passive drool from the very young to the very old without causing distress," explained lead researcher Colin Creaser.
"We were therefore interested to know if techniques for metabolic profiling of saliva to identify physiological stress from exercise – developed by Loughborough – could be applied to asthma diagnosis. We were very excited to discover that they could." Creaser continued.
Further research is still required to validate the potential metabolomic biomarkers identified within the study. However, if successful this novel approach demonstrates the potential for a non-invasive method to clinically diagnose asthma utilizing mass spectrometry based metabolic profiling of saliva, which could also be used to monitor patients with asthma.
Sources:  Malkar A, Wilson E, Harrison T, Shaw D, Creaser C. Untargeted metabolic profiling of saliva by liquid chromatography-mass spectrometry for the identification of potential diagnostic biomarkers of asthma. Anal. Methods. 8, 5407–5413 (2016);
www.lboro.ac.uk/media-centre/press-releases/2016/september/loughborough-research-develops-simple-saliva-test-to-diagnose-asthma.html
---