Panel discussion: lessons learnt from COVID-19 and lab 4.0
What the panelists discuss | Speakers | Chapter highlights
Summary
Title: Lessons learnt from COVID-19 and lab 4.0

As parts of the world are still under government restrictions, we have made this exclusive panel discussion more accessible as it is available to view directly on demand. The discussion focuses on the influence of COVID-19 on the bioanalytical working environment, the future of laboratory technologies and the next generation of bioanalytical scientists.
---
What the panelists discuss
1 – Lessons learnt from COVID-19
How has the pandemic influenced the bioanalytical working environment?
What are the challenges of cloud-based systems and virtual clinical trials?
2 – Lab 4.0 – the intelligent lab of the future
What technologies do we need over the next few years? What technologies are lagging behind others?
How to overcome real-time sampling issues?
3 – The next generation of bioanalysts
What are the needs of early-career bioanalysts? What challenges do they face?
What phenotype of people are labs looking for? How do we retain staff once trained?
---
Speakers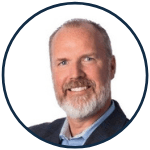 Chad Briscoe (Chair)
Chief Scientific Officer
BioAgilytix (KS, USA)

Dr Briscoe is an innovative, solutions focused bioanalytical thought leader working with partners every day to bring new drugs to market faster. In his roles at BioAgilytix leading a sales team and in his recent role as Chief Scientific Officer, Dr Briscoe was responsible for driving short- long-term solutions for sponsors through a highly collaborative strategy involving sales operations and science. He works with pharmaceutical companies around the world to help them better plan for and execute the bioanalytical and biomarker aspects of their clinical trials. In this role as a solution provider, he leverages his nearly 25 years of experience as a Bioanalytical Scientist and Executive to bring practical solutions to the ever-increasing complexity of clinical trials. He is a recognized global expert and thought leader in areas such as biomarker analysis, LC/MS/MS bioanalysis and analytical instrument qualification. He has been a frequent speaker at global and regional conferences on such topics. Dr Briscoe holds a PhD from the University of Nebraska (NE, USA) where he studied protein binding interactions using immunoaffinity chromatography. He also has a master's degree from the University of Michigan (MI, USA) and bachelor's degree from Alma College in Michigan (MI, USA).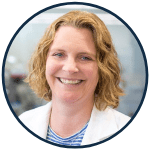 Jennifer Zimmer
Laboratory Director
Alturas Analytics (ID, USA)

Jennifer Zimmer is the Laboratory Director at Alturas Analytics, Inc. and has been working in the field of bioanalysis for over 20 years. She received her BA degree in English and Zoology from the University of Idaho (ID, USA) and her PhD in Pharmacology from the University of Colorado Health Sciences Center (CO, USA), working in Dr Robert Murphy's laboratory on the leukotriene lipid mediator pathway. Her post-doctoral experience in Dr Richard Smith's laboratory focused on using metabolomics to elucidate disease pathways and to discover novel biomarker targets. Dr Zimmer is responsible for the overall operation of the Alturas Analytics laboratory. She has experience with FTICR, TOF, ion trap and quadrupole instrumentation. She has utilized these instruments for quantitation as well as structure elucidation using HPLC–MS/MS. She oversees the scientific staff and ensures that client deliverables are met while working laterally with the Alturas Analytics, Inc. QAU in order to maintain laboratory compliance with all procedures and regulations. She is an active participant the Global CRO Council (GCC) and a member of the American Society for Mass Spectrometry.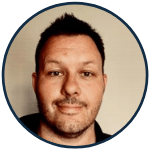 Neil Walsh
Senior Manager, Global Strategic Marketing – Pharma
SCIEX (Glasgow, UK)
Neil Walsh received his BSc in Chemistry and MSc in Pharmaceutical Analysis from Glasgow Caledonian University (UK) and the University of Strathclyde (Glasgow, UK) respectively. He has over 5 years' experience as a bioanalytical Research Scientist at Aptuit (Edinburgh, UK) and Tepnel Scientific Services (Glasgow, UK), and a further 5 years' in Account Management at both Agilent Technologies (UK) and PerkinElmer (UK). Neil joined SCIEX in 2013 as a Senior Sales Representative and is currently the Senior Manager, Global Strategic Marketing for Pharma where he oversees the development of all pharma Strategic marketing activity along with the SCIEX accurate mass & Echo® MS Portfolios.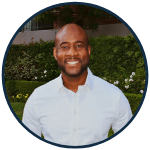 Omar Barnaby
Senior Scientist
Amgen (LA, USA)

Dr Omar Barnaby is currently a Senior Scientist in the Translational Safety and Bioanalytical Sciences department at Amgen and functions as a Principal Investigator for regulated studies. Highlights of his Amgen research career include implementing an intact protein immunocapture and LC−HRMS workflow for drug quantification, quantification of target tissue proteins for receptor occupancy modeling and leading Amgen's first application of hybrid immunocapture and LC−MS/MS to regulated studies. Dr Barnaby is a graduate of Warren Wilson College (BSc in Chemistry, NC, USA) and the University of Nebraska (PhD in Chemistry, NE, USA). He also completed a Postdoctoral Fellowship at the Harvard Medical School (MA, USA) where he used quantitative proteomics to identify CSF biomarker candidates for differentiating dementias. He has 15 publications, 1 patent, received the Distinguished Young Alumni Award from Warren Wilson College (2017) and was recently nominated as a finalist for the Bioanalysis Rising Star Award (Bioanalysis Zone, 2020).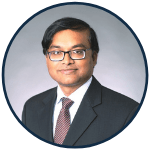 Rafiq Islam
Regional Vice President – North America
Smithers (NE, USA)

Rafiq Islam is the Regional Vice President for the Pharmaceutical Development Services division responsible for scientific and operational leadership of the bioanalytical operations in Gaithersburg, MD and Ewing, NJ. Prior to joining Smithers, he was the Executive Director of small and large molecule bioanalytical services at Celerion Inc (NE, USA). Previously, Mr Islam served as the Scientific Director for Biopharma Services at EMD Millipore (MO, USA). He held similar positions as the head of a bioanalytical department at Covance Inc. (AZ, USA) and Huntingdon Life Sciences (NJ, USA). Also, he held several positions of increasing responsibility with Curagen Corporation. With over 20 years of biotechnology and CRO industry experience, Mr Islam has authored and contributed to more than 50 articles, industry White Papers and numerous posters on the topic of regulated bioanalysis, biomarkers, immunogenicity and biosimilars.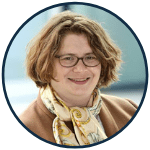 Joleen White
Bioassay Development Lead
Bill & Melinda Gates Medical Research Institute (MA, USA)

At Gates MRI, I am proud to support drugs and vaccines for low and middle income countries. Seeing patients benefit from my efforts is the greatest reward, and these large unmet populations brings me full circle from my initial work in orphan diseases. Working in bioanalytical development allows me to combine my passion for helping patients with my dedication to strong science and attention to detail. I enjoy bringing my experience in large molecule drug development to program teams – generating the right data needed to make science-driven decisions on safety and efficacy.
Chapter highlights
Chapter 1: lessons learnt from COVID-19 [02:00-22:28]

[02:01-03:25] How has the pandemic influenced the bioanalytical working environment?
[03:25-05:22] How will this working environment change post COVID-19?
[05:45-07:36] How has the pandemic affected the Gates Foundation?
[07:36-08:46] In low-income countries, how has the COVID-19 pandemic affected clinical trials?
[08:46-12:39] How have laboratory activities got smarter?
[13:39-15:54] How has COVID-19 affected manufacturers?
[16:06-18:18] How are virtual trials being conducted? Has the COVID-19 pandemic accelerated progress?
[18:18-20:03] The importance of virtual audits
[20:03-22:28] The impact of virtual audits
Chapter 2: the intelligent lab of the future [22:28-42:49]

[22:28-25:58] How are MS technologies progressing?
[25:58-29:13] How are SCIEX responding to new modalities?
[29:39-31:09] What technologies are lagging behind?
[31:28-33:18] What technological improvements do you want to see in the future?
[33:18-34:34] What are the advantages of patient-centric sampling?
[35:00-38:50] What are the challenges of software integration?
[38:50-40:43] Are we utilizing AI?
[41:11-42:49] What are the future focuses for SCIEX?
Chapter 3: the next generation of bioanalysts [42:49-73:30]

[42:49-45:18] What are the challenges of training new scientists?
[45:25-48:40] What makes a good training program?
[48:50-53:00] What attributes do you look for when hiring new scientists?
[53:28-63:38] The importance of hiring a diverse workforce
[64:00-73:30] Closing remarks
---
In association with: