Liquid biopsy: challenges and benefits of cell-free DNA sequencing – applications for drug development
Fragments of genomic DNA are released by tumors into the bloodstream and represent a fraction of the circulating cfDNA. The cfDNA can easily be recovered by extraction of plasma or serum samples. Sequencing of cfDNA enables characterization of genomic changes occurring in a solid tumor without the need for an invasive biopsy. Single nucleotide polymorphisms, insertions/deletions and gross rearrangements can be reliably identified and analyzed for association with resistance or positive response to an experimental therapy. This webinar will explore the techniques utilized to extract information from cfDNA and the current challenges to successful implementation.
What will you learn?
Who may this interest?
Speaker
What will you learn?
The biogenesis of cfDNA
Techniques for sequencing cfDNA
cfDNA sequencing data analysis
Limitations of the technology
Who may this interest?
Oncologists
Scientists involved in biomarker discovery and companion diagnostics
Graduate students in the life sciences
Speaker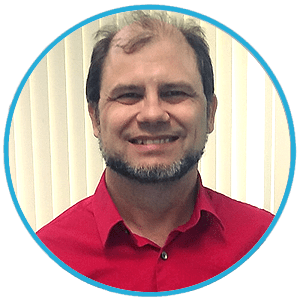 David Willoughby, PhD 
Vice President of Genomics Services
Frontage Laboratories (FL, USA)
David Willoughby received his PhD in molecular biology from the University of Southern California (CA, USA) where he worked on the role of RNA splicing in Alzheimer's Disease. He did a Postdoctoral Fellowship at the Burnham Institute in La Jolla (CA, USA) where he worked on methods for gene therapy utilizing mouse models. From 1999 to 2004 he worked at CuraGen (CT, USA) and Nanogen (CA, USA), two biotech companies that were pioneers in genomics applications for diagnostics and therapeutics. He formed a genomics service business, Ocean Ridge Biosciences (FL, USA), in 2005 and sold it in 2021. He is currently Vice President of Genomic Services at Frontage Laboratories.
In association with