Meeting evolving industry demands with smaller, faster and walkaway ligand-binding assays
The use of ligand-binding assays is a mainstay of analytical groups in biopharma companies for biotherapeutic development and manufacturing. Evolving industry trends have placed increased demands on immunoassays for improvements in assay time, precision, dynamic range, and sensitivity, along with reductions in sample and reagent volumes. Since its introduction, nanoliter-scale Gyrolab® microfluidic immunoassays have been widely accepted due to the time-saving, automated, and robust assay performance, and have more recently been adopted in gene therapy bioprocess applications. In this webinar, we discuss the current state and outlook of the fast-growing biopharmaceutical industry with a special focus on the need for automation and speed in analytics, including customer case studies demonstrating performance and workflow improvements over traditional plate-based immunoassays such as ELISA in preclinical, clinical and bioprocess applications.
What will you learn?
Who may this interest?
Speakers
What will you learn?
Understand industry drivers for improvements in immunoassay speed and performance
Learn how Gyrolab microfluidic immunoassays have been adopted by pharma for applications where speed, low volume and dynamic range are important
Learn about new Gyrolab assay applications to meet emerging industry needs
Who may this interest?
Analytical groups or scientists in pharma, biotech, or CROs involved in biologic development
Bioprocess engineers responsible for product quality analysis
Managers or group leaders responsible for analytical team productivity
Speakers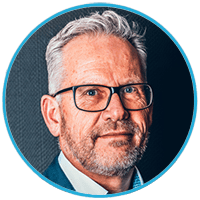 Mark Vossenaar
Vice President and General Manager, Biopharmaceutical Development Division
Mesa Laboratories (Teteringen, The Netherlands)
Mark Vossenaar joined Gyros Protein Technologies (GPT; Uppsala, Sweden) as Vice President (VP) Sales EMEA in 2017 and post-acquisition of GPT by Mesa Laboratories (Mesa Labs) in 2020 was promoted to Vice President and General Manager (VP/GM) of the Biopharmaceutical Development Division. Before joining GPT, Mark was VP Commercial Development & Marketing at Hill-Rom Corporation (Amsterdam, The Netherlands) and prior to that, held various VP and GM positions at Agilent Technologies (Amstelveen, The Netherlands) and GE-Healthcare (now Cytiva Life Sciences; Amsterdam, The Netherlands). Mark received his Bachelor of Science in Pathology and his Bachelor of Economics in International Marketing degrees from Avans University (The Netherlands) and studied Strategic Planning at Cranfield University (UK).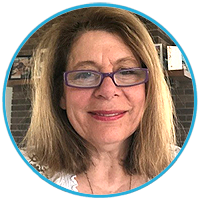 Maxine Santoro
Field Applications Specialist
Gyros Protein Technologies (MI, USA)
Dr Maxine Santoro is currently the Midwest Field Application Scientist at Gyros Protein Technologies (GPT). Prior to joining GPT, Maxine was a Field Application Scientist since 2010 and worked at Pfizer (CT, USA) directing groups of scientists designing and implementing analytical immunoassays. Maxine received her PhD in Nutritional Science and Biochemistry from the University of Illinois (IL, USA) and completed postdoctoral training at Brookhaven National Laboratory (NY, USA) and where she was awarded a competitive NIH Fellowship from the Office of Women's Studies before making the move to Pfizer. Exploring the ways technologies can be applied to problems in bioanalysis and biotherapeutic drug development has been a major focus in her career.
In association with