Coffee Chat: the quantification of eicosanoids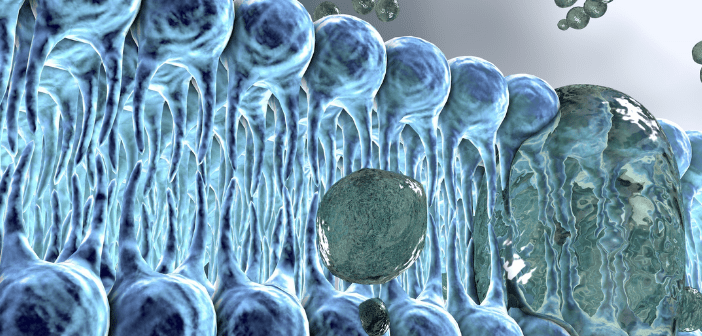 Tuesday 5 October 2021
07:00 [PST] 10:00 [EST] 15:00 [BST]
Join our Coffee Chat focusing on the quantification of eicosanoids. This discussion centers around the study of eicosanoids, technologies used in achieving highly sensitive quantitation and specific identification in biological matrices. Hosted by Naamah Maundrell (Bioanalysis Zone, London, UK), this conversation features three experts involved in eicosanoid analysis: David Jones (Sannova Analytical, NJ, USA), Malleswar Kollu (Sannova Analytical, NJ, USA) and Kevin J O'Neill (Rhoshan Pharmaceuticals, PA, USA).
REGISTER NOW
What will you learn?
Speakers
What will you learn?
What is an eicosanoid and why are they important to physiological processes?
Why has the scientific community increased its focus on studying the relation between eicosanoid concentration and response to medications over the last decade?
What are the key challenges faced when analyzing eicosanoids and how have they been overcome?
What methods have been utilized to enable the sensitive quantitation and specific identification of eicosanoids in biological matrices?
What can we expect in the next 5−10 years?
How will advancements in eicosanoid quantitation and identification impact biomarker research?
Speakers
Naamah Maundrell
Editor-in-Chief
Bioanalysis Zone (London, UK)

Naamah Maundrell is the Editor-in-Chief of Bioanalysis Zone. She received her BSc degree in Biomedical Sciences from the University of Reading (UK). Naamah has worked on Bioanalysis Zone since 2016 focusing on the techniques and methods used for the detection and quantitative study of analytes.

David Jones
Vice President of Business Development
Sannova Analytical (NJ, USA)

David Jones has over 35 years of experience in the support of pharmaceutical projects in discovery, development, synthetic and analytical chemistry. After beginning his career in the GMP manufacture of ligand binding (RIA) kits, he then worked as a synthetic chemist developing routes to a series of amino acid urethane protected N-carboxyanydrides, and then as a medicinal chemist supporting the discovery of endothelin antagonists, one of which was ultimately approved. He then managed a laboratory manufacturing one of the first commercially available peptide libraries. After that, he was recruited in succession by two European companies to assume a business development role in providing GMP fine chemical intermediates to major pharmaceutical companies, where he supported development and commercialization teams for major international pharmaceutical companies, working on more than ten approved drugs ultimately manufactured a multi-ton scale.

For the last 15 years, his role has been focused on business development in the regulated analytical and bioanalytical CRO field, bringing his experience and broad scientific knowledge to bear on both advanced and routine analytical support for more than 100 sponsors. It has been his pleasure to represent Sannova Analytical Inc. for more than 6 years in the effort to provide analytical excellence to successful sponsors.

Kevin J O'Neill
President & Chief Operating Officer
Rhoshan Pharmaceuticals (PA, USA)

Kevin O'Neill has a 40-year career in planning, developing, launching, licensing, marketing and selling specialized pharmaceutical products in oncology, hematology, transplant immunosuppression and cardiology. He possesses deep analytical and problem-solving skills for shaping franchises, designing product development strategies and implementing the breadth of critical path activities, for development for launch and life-cycle management. Mr O'Neill is an evidence-focused dedicated leader, who is focused on maximizing development opportunities and attaining shared goals. His corporate pharmaceutical experience includes Adria (PA, USA), J&J Ortho Biotech (NJ, USA), Wyeth (NY, USA), AstraZeneca (DE, USA), as well as strategic and venture/licensing consulting with six biotechs and many startups.

Malleswar Kollu
Chief Scientific Officer
Sannova Analytical (NJ, USA)

Malleswar Kollu comes from decades of experience in bioanalytical and analytical research and development. Starting off his career at Dr Reddy's Labs, Malleswar is well versed in developing selective and sensitive HPLC and LC/MS/MS methods for the quantification of drugs and their metabolites in biological fluids. Later moving to the CRO side of the industry, Malleswar has proven his capabilities in protein precipitation, liquid−liquid extractions and solid phase extraction across BA/BE studies and developing SOPs as well as part 11 compliant validation plans. He has played a key role in growing and developing teams of scientists to provide high-quality and high-throughput services. For the last 15 years, Malleswar has led Sannova's bioanalytical and analytical laboratories, overseeing GMP and GLP practices across a range of CRO services. He has worked alongside major international pharmaceuticals as well as budding biotech startups to support research from R&D to clinical phase bioanalysis to release testing. Having worked with hundreds of molecules and methods over the span of his career, Malleswar brings top-notch scientific expertise to a range of pharmaceutical projects.
In association with