Panel discussion on antibody–drug conjugates
Antibody–drug conjugates (ADCs) are dynamic, heterogeneous mixtures typically consisting of a cytotoxic drug covalently bound to a monoclonal antibody via a synthetic linker. ADCs are of great interest as they have the potential to allow targeted delivery of anticancer drugs to tumors, with minimal impact on normal tissue. The bioanalysis of ADCs is challenging due to their heterogeneity and dynamic nature.
During this panel discussion our experts will take an in-depth look at the bioanalysis of ADCs and the associated challenges. Our experts will also be analyzing key results from our ADC survey and will be taking questions from the audience.
What will you learn?
Expert opinion on key problems faced in ADC bioanalysis
An expert's view on what the results of the ADC survey indicate for the field
How to improve your ADC bioanalytical assays
Future prospects for ADC bioanalysis
Who may this interest?
Bioanalytical scientists working with ADCs
Scientists with an interest in biotherapeutics
Panelists

Milla Neffling
Support Specialist, Global Biopharma Applications
SCIEX

John C Gebler
Director of Biopharmaceutical Business Development
Waters Corporation

Fabio Garofolo, PhD
Head of Research
Angelini Pharma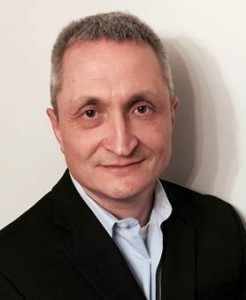 Boris Gorovits
Director
Pfizer

Click here to view the speakers' biographies
For a full list of other events available on Bioanalysis Zone please see here, and see here for more content on this Spotlight