Panel discussion: the value of HRMS vs. QQQ for DMPK studies
The aim of DMPK is to enable scientists to learn the safety and efficacy of new molecular entities. HRMS is an important analytical tool used to study DMPK that continues to gain traction when quantifying molecules.
New generations of HRMS systems have the capability of providing both quantitative and qualitative data and are increasingly being adopted due to their ease of use, run speed, accuracy and specificity. With the number of approved biotherapeutic drugs increasing each year, is it important that technologies and platforms are suitable to characterize DMPK.
This free panel discussion will feature a variety of expert panelists from across the bioanalytical field, with each panelist providing insights into their research and use of HRMS. Throughout the discussion, the panelists will explore the changing usage of HRMS, how HRMS compares with QQQ, the most common challenges encountered in the field and their opinions on what the future holds.
What will you learn?
The most popular applications for HRMS
The unmet needs that apply to daily work with QQQ
The main hurdles of using HRMS for quantification
The potential future developments for this increasingly popular technology
Panelists: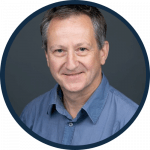 Bertrand Rochat
Senior Research Assistant – peptidomics
University of Lausanne (Switzerland)

Bertrand Rochat obtained his PhD at the University of Lausanne in Switzerland. After various post-doc periods in France, the United States and Scotland, he worked 2 years as Laboratory Head at Novartis Pharma (Basel, Switzerland). From 2003 to 2017, he was in charge of the Quantitative Mass Spectrometry Facility at the University Hospital of Lausanne (Switzerland). In 2018, he moved to the University of Lausanne to be in charge of the peptidomics analysis.
Bertrand has published more than 50 original articles, editorials, book chapters and reviews in the following fields: routine and quantitative analysis using LC–HRMS or LC-QQQ-MS; implementation of various omics analysis in patient's plasma; intratumoral drug metabolism and disposition; and determination of native peptides by LC–MS in biological matrices. He is also a consultant for Cormedica Corporation (France).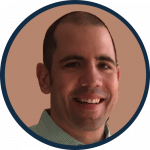 Brian Rago
Principal Scientist, Small Molecule – LC–MS
Pfizer (CT, USA)
Brian Rago is a Principal Scientist in the Small Molecule Discovery LC–MS group in ADME Sciences at Pfizer Inc. He obtained his Master's degree in biology from Brown University (RI, USA) and has been work in drug discovery at Pfizer as a bioanalytical scientist since 2007. He has experience in both small and large molecule bioanalysis. Over the past 5–7 years he has focused on novel drug delivery technologies such as antibody drug conjugates and nanoparticles. Currently he is responsible for small molecule and biomarker bioanalysis. His group has seen an increase in HRMS to support DMPK in the past few years.

Jason Causon
Technical Product Manager, Accurate Mass
SCIEX (Toronto, Canada)
Jason is currently a technical product manager for accurate mass platforms at SCIEX. He is active in collaborating with the community to advance HRMS and drive understanding of where HRMS can solve challenges being faced every day, today and in the future. Prior to this Jason spent 8 years working as an LC–QQQ and LC–HRMS application specialist for SCIEX (Warrington, UK). Across these roles he has been active in evaluating the performance and applicability of HRMS for multiple workflows, with a keen focus on quantification.

John Kellie
GSK Fellow & Investigator
GlaxoSmithKline (PA, USA)
Dr John Kellie is currently a GSK Fellow in the Bioanalysis, Immunogenicity and Biomarkers group at GlaxoSmithKline. John received his BSc in Biochemistry from Indiana University (IN, USA) and his PhD in Chemistry from Northwestern (IL, USA) studying under Dr Neil Kelleher. He was a Post-Doctoral Scientist at Eli Lilly and Company (IN, USA) where he developed methods for intact protein quantitation of a Parkinson's Disease biomarker from human brain tissue. At GSK, John utilizes mass spectrometry for development of novel bioanalytical methods for biotherapeutic and protein quantitation from pre-clinical and clinical samples, with a focus on intact protein and large mass quantitation for catabolism, biotransformation and product quality attribute support.

Robert Wheller
Associate Scientific Director
LGC (Cambridge, UK)

Robert is an associate scientific director at LGC, overseeing method development activities and driving scientific strategy within the LC–MS group. He has expertise in the bioanalysis of small molecules, oligonucleotides, peptides and proteins utilizing LC–MS/MS and ligand binding assay technologies. He has developed a keen interest in the implementation of immunoaffinity, 2D-LC and HRMS techniques for protein LC–MS quantification workflows.
In association with: