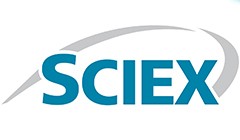 SCIEX is a global leader in the $2 billion mass spectrometry market. Mass spectrometry solutions enable laboratories to analyze a wide variety of contaminants, compounds and proteins in order to obtain answers to some of most important issues facing humanity today.
• Protecting the global food supply
• Making medicine more effective and drug discovery lower cost
• Better understanding of diseases
• Improving clinical care
• Identifying environmental contamination
• Solving drug-related crimes.
TRUST – The company's global leadership and world-class service and support have made it a trusted partner to thousands of scientists and laboratory analysts around the world.

LEADERSHIP – SCIEX excels by listening to and understanding the ever-evolving needs of its customers to develop reliable, sensitive and intuitive solutions that continue to redefine what is achievable in routine and complex analysis.
INNOVATION – SCIEX helps to improve the world we live in by enabling scientists and laboratory analysts to push the limits in their field and address the complex analytical challenges advancing biological studies, chemical analysis and contaminant surveillance.

QUALITY OF LIFE – The impact of SCIEX innovation is experienced every day, whether through safer food, cleaner drinking water, more effective drugs, or safer neighborhoods.
Further Information:
Click here for more information on SCIEX or view the company website: www.sciex.com
Products