Will advances in sample preparation and co-ordination between laboratories improve metabolomics? A reflection on the results of the metabolomics survey
---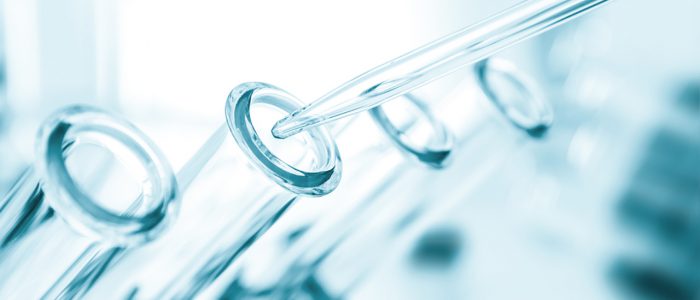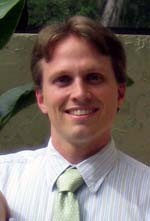 Timothy J Garrett earned his Bachelor's in Chemistry from the University of Georgia (Athens, GA) in 1999. After working in industry for a couple of years, he returned to school for graduate study at the University of Florida (Gainesville, FL) where he earned a Doctor of Philosophy in 2006. Dr Garrett then translated to an assistant professor position in the College of Medicine at the University of Florida, and assumed operation of the Biomedical Mass Spectrometry facility. He has focused his work on expanding the use of MS in clinical sciences through education, analysis, and collaboration. At present, Dr Garrett has collaborated with over 30 faculty members at the University of Florida. Dr Garrett is currently a research assistant professor in the Department of Pathology, Immunology and Laboratory Medicine at the University of Florida. He is director of the high-throughput MS metabolomics core of the Southeast Center for Integrated Metabolomics (SECIM). Dr Garrett is also working closely with University of Florida Clinical Toxicology to grow and expand MS services for diagnostics.
The growth and interest in metabolomics over the past 8 years has been strong, which reflects the selection of metabolomics as the People's Choice Spotlight in 2014. I think it also reflects the desire of the community to discuss the current state of metabolomics. The survey responses, therefore, provide a picture of where we are today in metabolomics and the challenges and needs we all face for this growing field.
The length of time respondents reported using metabolomics showed a strong balance between new users with less than a year using metabolomics at 21% and those with over 8 years of experience in metabolomics at 22%. In addition, there is a consistent spread of respondents who have been using metabolomics from 1–8 years (20% 1–2 years, 23% 2–5 years, 14% 5–8 years), which means metabolomics is implemented and continually employed as a tool in research and discovery.
A very high percentage of respondents reported using plasma, serum, or urine for metabolomic studies, but the diversity of matrices used was exciting as it reflects the broad capability of metabolomics science in many disciplines and sample types.
In terms of instrumentation, it was interesting to discover that a majority of respondents (~60%) stated using triple quadruple based MS for metabolomics, which likely correlates to the higher percentage of individuals performing only targeted metabolomics studies (22.1%) versus solely untargeted (10.6%). HRMS was the second most used instrumentation, and the fact that over 60% of respondents stated using both targeted and untargeted metabolomics approaches reflects the dual use of both triple quadrupole and HRMS in metabolomic laboratories.
The two biggest challenges for metabolomics based on responses were sample preparation (47%) and the inability to accurately assign metabolite identities to peaks (43%). Sample preparation has always been a consistent bottleneck in mass spectrometric analysis with various robotic devices designed to reduce or eliminate human interaction with samples. The respondents clearly see a need for better tools to prepare samples for metabolomics, which offers great potential for developing workflows and solutions in metabolomics. Given the diversity of metabolites (from exogenously derived to endogenously derived) it is not unexpected that identifying compounds based on metabolomic data is a critical challenge and need. I think two telling results that are tied to identification are 1) that a majority of respondents would benefit significantly from the co-ordination between laboratories and 2) the desire for standardized libraries and databases for metabolite identification (69% said it would definitely help). As a member of one of the regional comprehensive metabolomics resources funded by the NIH, a key mission we have is sharing of data and standard procedures to aid in moving metabolomics forward.
One statistic that I hope changes as metabolomics grows and addresses some of the challenges, is the use of metabolomics in hospitals or clinical settings. Only 4% of respondents stated using metabolomics in a hospital or clinical diagnostic setting. The potential that metabolomics has in clinical diagnostics has yet to be realized and one respondent said it best in that "We need a few good examples [of metabolomics] that get approved and adopted" before physicians are willing to utilize it in patient care settings. In summary, this Spotlight provided an excellent snapshot of the current state of metabolomics as well as gathering key information that help define areas of improvement for metabolomics. Advances in sample preparation and identification will help to move metabolomics forward and co-ordination between laboratories is critical for improving the entire field.
Click here to view our 'Spotlight on metabolomics' panel discussion, which Garrett took part in.
---