---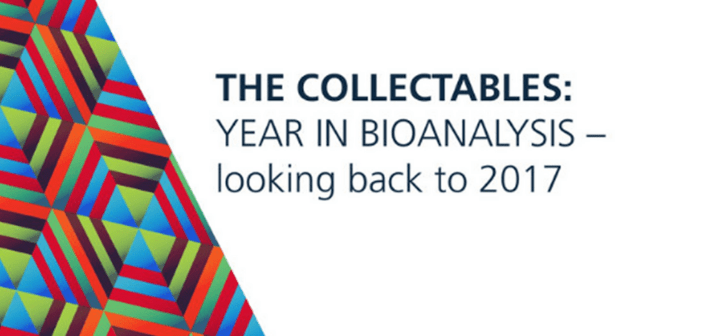 We are pleased to present the 'The Collectables: Year in Bioanalysis' – a special supplement providing key highlights from Bioanalysis Zone and the journal Bioanalysis, which includes a selection of the most accessed articles. This is a dynamic new supplement bringing key bioanalysis content to life. The supplement is FREE to access thanks to the kind support of our sponsors!
The special supplement allows you to:
Stay informed with key articles on hot topics including biomarkers, HRMS, method validation for LC–MS/MS assays of therapeutic proteins, ADC analysis and immunogenicity assessment.
Discover opinion leaders stance on a range of key issues via our 'Ask the Experts' feature, Spotlights and our Roundtable discussions.
We hope that you will enjoy reading 'The Collectables: Year in Bioanalysis' and that it will help you have a great start to 2019.
View 2017: The Collectable: Year in Bioanalysis
View 2016: The Collectable: Year in Bioanalysis
View 2015: Year in Bioanalysis
---