By:
Thomas Payne, Future Science Group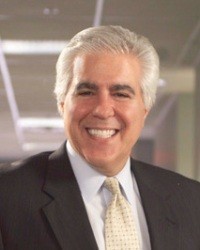 Mario Rocci (ICON, USA) spoke to Bioanalysis Zone in May 2011.
---
What is your opinion on the current state of the pharmaceutical industry?
The pharmaceutical industry is in a substantial state of flux. A significant number of blockbuster drugs will be losing patent protection within the next few years and pharmaceutical companies are hard at work trying to identify potential new drugs for development with mixed success. To help improve this success, the better part of this decade has been consumed with efforts to evolve pathways that translate basic research findings to the bedside quickly and efficiently.
To further complicate the landscape, the traditional paradigm for drug research and development and its attendant costs are unsustainable moving forward. Scientific advances in pharmacogenomics indicate that many disease states are heterogeneous in nature, suggesting that we will be more successful in treating such diseases by developing highly targeted therapies for specific subtypes of patients with the disease. This creates further pressure to reduce the cost of drug development since the market potential for highly targeted therapies may not be as high as that enjoyed for 'blockbuster' drugs. So, as such, there is much work ahead for the industry.