Flow cytometric immunophenotyping of PBMCs and quantification of cytokine production from patients in a peptide vaccine study
---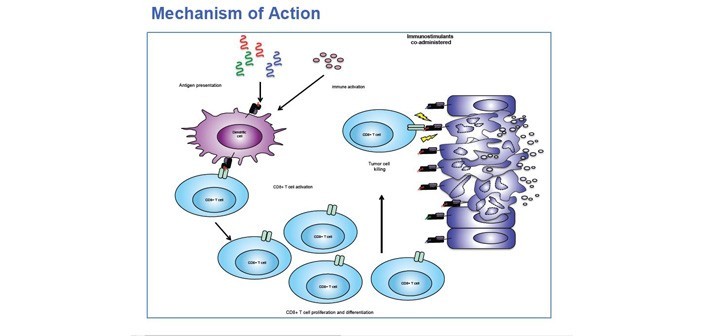 Abstract
KCAS, LLC optimized a primary and secondary stimulation assay of Peripheral Blood Mononuclear Cell (PBMC)
samples from a clinical trial in order to characterize the immune response to a multi-valent peptide vaccine. In partnership with our pharmaceutical sponsor, an agreed upon set of samples were tested by KCAS, LLC to optimize a culture method, culture time course, stimulation, and re-stimulation. These samples were also used to optimize surface and intracellular staining of the following panel: CD45, CD3 CD8, PD1, CCR7, IFNγ, TNFα, IL-2 and viability dye. Upon review of the initial optimized method, the full cohort of patient samples were cultured, treated, stained, and analyzed.
Subsequent data analysis of PBMC response to stimulation/re-stimulation, as measured by production of TNFα and IFNγ, provide good translational support to clinical data. Additional testing continues in order to further assess individual peptide responses.
To download this poster, please click here!

---