International collaboration to develop one-step PCR test for COVID-19
---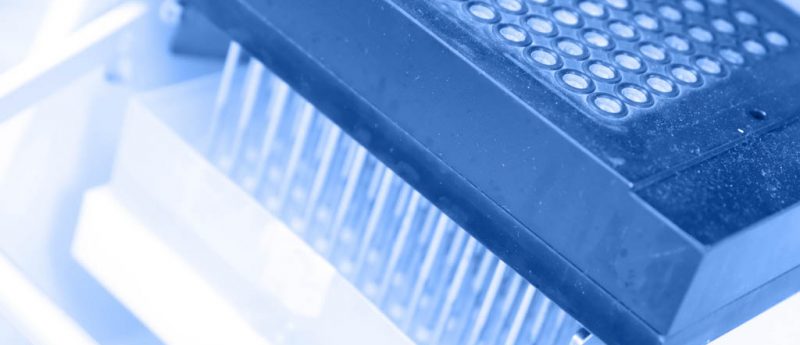 Manchester-based Genedrive (UK) have entered an international collaboration with Cytiva (formerly GE Healthcare; IL, USA). The partnership will focus on the development of the Genedrive® 96 SARS-CoV-2 assay for use on lab-based PCR instruments.
As the coronavirus spreads, millions of people will require testing. High throughput molecular testing is likely to play a central role in future management of the COVID-19 pandemic.
The new partnership allows the integration of Cytiva's LyoStable stabilization technology with Genedrive's PCR chemistry. The combination of these two technologies will make it possible to manufacture over 10,000 tests per hour in a 96-well, temperature stable plate format. Additionally, these tests could be transported globally without refrigeration.
The assay itself which detects SARS-CoV-2, the virus responsible for causing COVID-19, features a single PCR bead. Once mixed with the patients sample, the PCR test can be performed on a variety of existing lab-based open PCR platforms, including those from manufacturers such as Roche or Thermo Fisher Scientific.
David Budd, CEO (Genedrive) explained: "We have extensive experience working with the Cytiva team on assay development and manufacturing for our Point of Care HCV, AIHL and military programs. We are pleased to now apply that partnership in a high throughput manufacturing process, which we believe places us amongst a small group of companies that have the capability to produce simple assay solutions at significant scale. We are working very aggressively and plan to have product available in the next 5 weeks."
You might also like…
Gabriel Fernandez de Pierola, General Manager, Genomics and Dianogstics (Cytiva) added: "The spread of the SARS-COV-2 virus is driving an urgent need for extensive testing, particularly amongst patients and health workers. Critical to overcoming the pandemic is being able to produce high volumes of reliable tests which can be shipped easily on a global basis with minimal environmental impact. We hope our Lyo-Stable technology coupled with Genedrive's high throughput testing solution will help deliver technical solutions to address the current crisis."
---
Source: www.genedriveplc.com/press-releases/gdr_cytiva_partnership_rns_(20.04.20).pdf

---