Mologic and BioSure partner to produce antibody self-test for COVID-19
---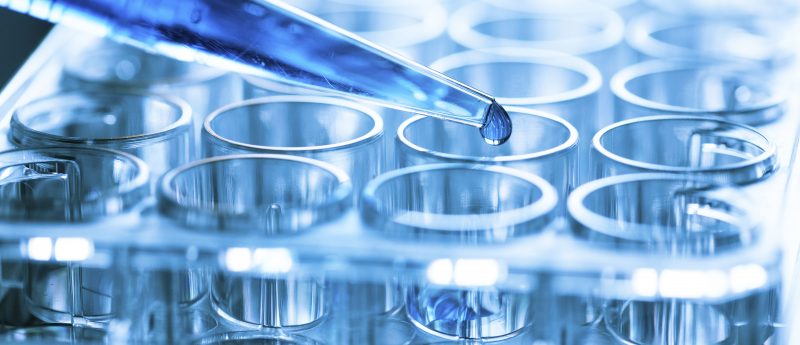 Mologic (Bedford, UK) and BioSure (Essex, UK) have entered a partnership to produce antibody tests for COVID-19 that do not require specialist equipment or training to carry out. The test is currently undergoing final validation before mass production begins.
The partnership will see the combination of Mologic's independently verified lateral flow test for COVID-19 and BioSure's self-testing kit designs. The self-test for COVID-19 requires a small amount of blood and can be carried out by individuals with no specialized training, giving results in 10 minutes.
The self-test is currently in the final validation process and is set to be ready for mass production by early June. The self test will be available to the UK and global markets and also directly available to purchase by end-consumers.
As part of a long-standing partnership, Mologic will supply the Institut Pasteur de Dakar (Senegal) with the necessary materials to manufacture diagnostic tests to be distributed around Africa. Leading laboratories around the world, including the Liverpool School of Tropical Medicine (UK) and St Georges' University (London, UK) have been working in collaboration with Mologic to rapidly develop and validate a COVID-19 diagnostic test.
You might also like…
Mark Davis (CEO, Mologic) explained: "Mologic is thrilled to be partnering with BioSure on this COVID-19 self-test, which will enable people to quickly and safely test for antibodies to the virus in their own home. The team and our independent validation partners have worked tirelessly to develop and optimize this quality rapid diagnostic in record time and this partnership brings it one step closer getting it on the market. To all those that have contributed to this project and supported us thus far, I offer my sincere gratitude."
Brigette Bard (CEO, BioSure) added: "We are incredibly proud to announce our partnership with Mologic, the world-leading scientific researchers. Our companies are very aligned in their dynamic thinking and the way we both have a strong passion to find solutions to problems. Their expertise and creativity mean that together we have an outstanding test, that everyone, everywhere, will be able to test on their own terms. I cannot thank them enough for their phenomenal approach and extraordinary hard work and I would also like to thank the general public for their unwavering support. Our companies have already developed life-saving diagnostics across our individual product portfolios, including HIV and Ebola, and jointly we can now continue to accelerate our impact by putting the test into the end users' hands, who will get their own result while they wait."
Source: https://mologic.co.uk/british-companies-mologic-and-biosure-partner-on-covid-19-antibody-self-test/

---