Reid Early Career Scientist Competition
---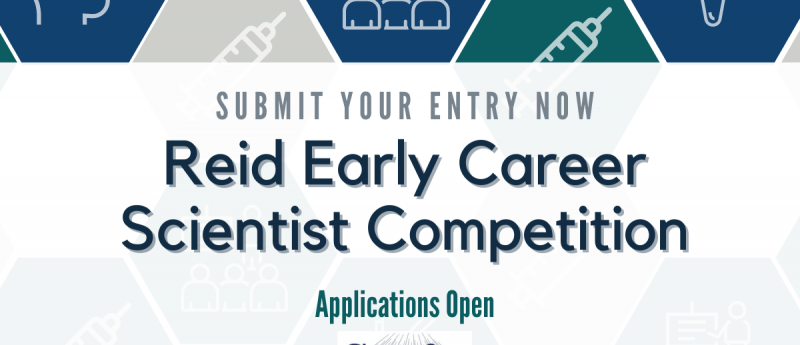 We are excited to announce our first ever Early Career Scientist competition for the 24th Reid International Bioanalytical Forum. This meeting will be held between 13 June – 16 June 2022 at the Doubletree by Hilton Cambridge Belfry (UK).
We are offering the winning Early Career Scientists and Researchers an opportunity to experience the Reid Forum for themselves. They will receive bursaries that cover registration and up to £1000 travel and accommodation. There will also be runner-up prizes covering meeting registration.
The Reid Forum is an exciting and dynamic meeting, giving Early Career Researchers the opportunity to interact with others in the diverse field of bioanalytical science, in an informal and friendly environment. We pride ourselves on running an open and interactive meeting that allows attendees to get to know each other, and the active social program encourages this. It is a great opportunity to mingle with eminent scientists in the field, and to ask them questions over dinner or drinks in the evening. Presentation topics at previous meetings have included veterinary, forensic science, food and even animal conservation!
To be in with a chance of winning, please submit a minimum of a Poster abstract, or an "Ask the Doctor" question. The "Ask the Doctor" sessions are a popular part of the Reid Forum, allowing attendees to present specific challenges to an expert panel and the audience. Possible solutions are then discussed and debated. Oral Presentation abstracts are of course also welcome!
Please submit your entry in the following format:
A summary of your abstract or question;
A short summary of your career so far;
Your aspirations within the field of bioanalysis;
Why you wish to attend the Reid Forum.
Entries should be submitted using this link: https://na.eventscloud.com/eSites/578224/Login
We will score entries on these four points.
After attending the meeting, all winners will be required to contribute to a short special feature to be published in in Bioanalysis and Bioanalysis Zone.
To be eligible to enter, you must fall into one of these categories:
Academic – PhD students and Postdocs (<5 years). Any time taken for a career break is not included.
Industry – Either under  30 years of age or have less than 5 years' experience in the industry.
You do not have to be currently employed.
If you have any questions please do not hesitate to get in touch by email –

[email protected]

or

[email protected]
---