Study indicates new antigen test could help first-line diagnosis of COVID-19
---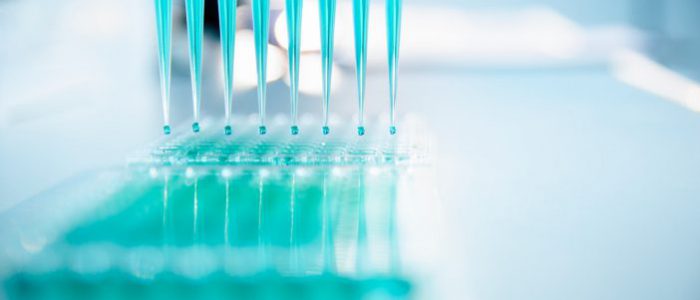 New research from Brussels Academic Hospital Lab (LHUB-ULB, Brussels, Belgium) indicates that the COVID-19 Ag Respi-Strip® – an antigen test capable of detecting COVID-19 in 15 minutes – could be a useful component in broader COVID-19 testing strategies at sites with limited time and access to specialist laboratory equipment.
The study, published in Frontiers in Medicine, evaluated the diagnostic capabilities of a newly developed disposable antigen test to detect COVID-19 infections. The COVID-19 Ag Respi-Strip is a commercially available antigen test developed by Coris BioConcept (Gembloux, Belgium).
As a type of immunochromatographic assay, the COVID-19 Ag Respi-Strip antigen test is based on membrane technology, featuring colloidal gold nanoparticles and using monoclonal antibodies against the highly conserved nucleoprotein antigen of SARS-CoV and SARS-CoV-2.
To evaluate the performance of this new antigen test, a team of scientists led by Olivier Vandenburg (LHUB-ULB) carried out a two-phase study, examining the sensitivity and selectivity of the test during lab development and then in a clinical setting. To examine the clinical performance of the test, the team carried out a retrospective multi-centric evaluation on aliquots of 328 nasopharyngeal samples.
Researchers evaluated the performance of the test on clinical samples in three different laboratories relative to qRT-PCR, the gold standard for COVID-19 diagnosis. Scientists found the test to have an overall sensitivity of 57.6%, specificity of 99.5% and an accuracy of 82.6%.
You might also like…
The scientists suggest that the antigen test could be useful as part of a broader testing strategy, noting in particular that it could be useful in low- and middle-income countries where limited access to molecular assays restrict the number of tests that can be performed rapidly at scale.
The team estimate that the 15 minute disposable antigen test could reduce the number of RT-PCR tests that need to be carried out by up to 13%. Although the antigen test is not as sensitive as RT-PCR tests, researchers suggest that as part of a wider testing strategy, it could be used to help screen patients during peak periods of the pandemic.
Source: Mertens P, De Vos N, Martiny D et al. Development and potential usefulness of the COVID-19 Ag Respi-Strip® diagnostic assay in a pandemic context. Front. Med. doi:10.3389/fmed.2020.00225 (2020)(Epub ahead of print); https://www.eurekalert.org/emb_releases/2020-05/f-nat050620.php

---