Panel discussion: FDA guidance, transitioning skills and future hopes for the bio lab
Bioanalysis Zone is delighted to offer its members unique access to this panel discussion. The panel discussion focuses on three current issues facing the bioanalytical field including: impressions on the newly published May 2018 FDA Bioanalytical Method Validation Guidance for Industry, the challenges of switching skillsets and discussions on what the future holds for the bioanalytical laboratory.

The series features conversations between Neil Spooner (Spooner Bioanalytical Solutions), Susan Zondlo (QPS), Jason Wrigley (Merck KGaA), Chris Beaver (Syneos Health), Tim Sangster (Charles River Laboratories), Kevin Bateman (Merck) and Marco Michi (Aptuit).

The panelists discuss:

The 2018 FDA Bioanalytical Method Validation Guidance for Industry [Time – 00:06]
Transitioning bioanalytical skills and training [Time – 23:22]
What will the future bioanalytical laboratory look like? [Time – 38:15]

We thank our contributing experts for their time and thoughtful contributions and hope that through having these open discussions, together we can progress the field of bioanalysis.
In association with
---
Speakers
Neil Spooner
Director and Founder
Spooner Bioanalytical Solutions

Neil Spooner (PhD, C.Chem, F.R.S.C.) is the Founder of Spooner Bioanalytical Solutions. Neil is a Senior Visiting Research Fellow at the University of Hertfordshire (UK), Senior Editor of Bioanalysis Journal, Co-Chair of CPSA Europe and Deputy-Chair of the Reid Bioanalytical Forum. He has published over 60 peer reviewed manuscripts and made more than 40 podium presentations at international conferences.
Neil has extensive experience in the quantitative bioanalysis of drugs, metabolites and biomarkers in the pharmaceutical industry. His current focus is on working with partners to progress microsampling and patient centric sampling technologies for the generation of high quality quantitative bioanalytical data.
---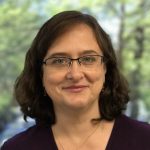 Susan Zondlo
Director of Bioanalysis
QPS
Susan Zondlo, PhD joined QPS, LLC (DE, USA) in 2008 and is currently serving as a Director of Bioanalysis in the Department of Translational Medicine. In this position, Susan serves as manager of teams for Gene and Sequence Analysis, Protein LC–MS/MS and Biomarkers. Prior to joining QPS, Susan held senior research scientist positions at Millennium Pharmaceuticals (MA, USA), Bristol-Myers Squibb (MA, USA), and the University of Delaware (DE, USA), where she also served as an adjunct professor in the Department of Chemistry and Biochemistry. Susan received her BA in Biology from Rice University (TX, USA) and her PhD in Molecular, Cellular and Developmental Biology from Yale University (CT, USA).
---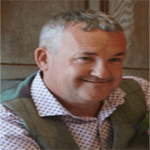 Jason Wrigley
Senior Product Manager
Merck KGaA

Based in the UK, Jason has held various technical and commercial roles during his 20-year career in analytical sciences. Jason joined Sigma-Aldrich in July 2013 as the Analytical Field Application Specialist for Northern EMEA. Following the acquisition by Merck KGaA (UK) Jason became Segment Strategy Manager for Pharma QC followed by the position of Global Senior HPLC Product Manager.  Most recently Jason has recently accepted the role of Senior Strategic Alliance Manager.
---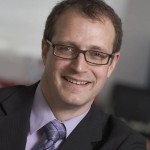 Chris Beaver
Senior Director of Bioanalysis
Syneos Health

Chris has been Director of Ligand Binding and Exploratory Bioanalysis at Syneos Health since 2010. Prior to this, Chris served as Scientific Director of the Ligand Binding/Cell Based Assays at MDS Pharma Services' North American macromolecule bioanalytical operations. He has been responsible supervising the development and validation of all bioanalytical methods for the measurement of pharmaceuticals and biomarkers, immunogenicity testing and cell based neutralizing antibody assays. He previously held the position of Associate Director of Ligand Binding Services/Cell Based Assays overseeing the Montreal, Quebec operations. Before joining MDS Pharma Services in 2004 as a Team Leader in the Ligand Binding Department, Chris served as an investigator at Cogent Neuroscience, a startup biotech company in North Carolina's RTP. Chris obtained his PhD in Neuroscience at Dalhousie University in Canada in 1995.
---
Tim Sangster
Head of Bioanalysis and Immunology
Charles River Laboratories
Tim Sangster is a well travelled bioanalytical chemist having worked in Scotland, Italy, England, America and finally back to Scotland to head up the Bioanalysis and Immunology Department for Charles River, Edinburgh 8 years ago. During his travels he has gained experience in both CROs and Pharma supporting drug development from a Bioanalytical perspective from Discovery through to market. Currently Tim's main scientific focus are in the use of microsampling to reduce and refine toxicology study designs as well as applying it to other application areas and also the use of LC–MS in the analysis of macromolecules.
---
Marco Michi
Scientific Officer
Aptuit
Dr Marco Michi works in the Preclinical Science & GLP/GCP Compliance department as a Scientific Officer with a deep knowledge of regulated bioanalysis. He has 18 years of experience mostly spent in quantitative bioanalysis, regulatory guidelines implementation, new technologies implementation, lean processes identification and application, and new software selection or design for development and validation. In this specific field he has designed and developed a bespoke LIMS application for the bioanalytical group to increase efficiency, quality and compliance. Dr Marco Michi is also an expert in lab automation with particular expertise in the Robotic Sample Processors (RSPs) programming. Finally, his role covers several different managerial aspects such as the definition of group strategy for the implementation of new services and the improvement of the actual ones, CapEx management.
---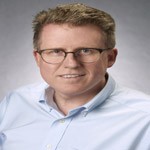 Kevin Bateman
Scientific Associate Vice President
Merck
Dr. Kevin Bateman is currently Scientific Associate Vice President in the Department of Pharmacokinetics, Pharmacodynamics and Drug Metabolism at Merck & Co., Inc. (also known as MSD outside of the USA and Canada) where he has worked for over 21 years.  He is the scientific lead for the Bioanalytical group at Merck, with responsibility for developing new bioanalytical capabilities across small molecules, biologics and vaccines from discovery through development.