COVID-19 saliva test from Rutgers granted emergency use authorization by FDA
---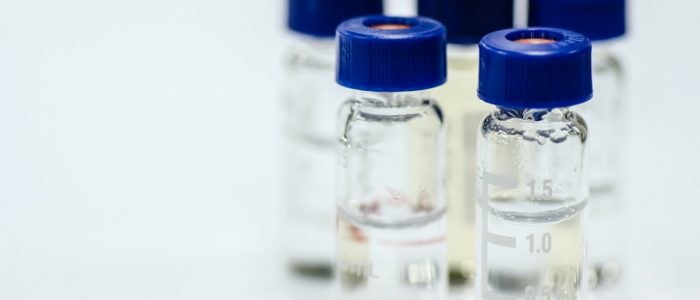 Rutgers University's RUCDR Infinite Biologics (NJ, USA) and collaborators have received emergency use authorization (EUA) from the US FDA for a COVID-19 saliva test. It is the first molecular COVID-19 test to be granted EUA that can be used with saliva samples.
---
Want to stay updated? Receive the latest news direct to your inbox by becoming a member.
---
The test requires individuals to submit saliva samples rather than labor intensive and often uncomfortable nasopharyngeal or oropharyngeal swabs. It is hoped that the newly authorized sample collection method could increase testing speed and volume.
Andrew Brooks, Chief Operating Officer and Director of Technology Development (RUCDR) and Professor in the School of Arts and Sciences Department of Genetics at Rutgers University–New Brunswick (NJ, USA) explained: "The impact of this approval is significant. It means we no longer have to put health care professionals at risk for infection by performing nasopharyngeal or oropharyngeal collections. We can preserve precious personal protective equipment for use in patient care instead of testing. We can significantly increase the number of people tested each and every day as self-collection of saliva is more quick and scalable than swab collections. All of this combined will have a tremendous impact on testing in New Jersey and across the United States."
EUA for the saliva test comes days after RUCDR Infinite Biologics reported the use of its automation experience and infrastructure to test thousands of samples daily for COVID-19. The test itself uses an established RT-PCR technique to detect nucleic acid from SARS-CoV-2, the virus that causes COVID-19.
The EUA granted to Rutgers Clinical Genomics Laboratory (NJ, USA) covers a TaqPath SARS-CoV-2 assay originally developed by Thermo Fisher Scientific (MA, USA) which received EUA in early March 2020. The test developed by RUCDR is modified to allow different nucleic acid extraction and amplification techniques as well as alternative specimen types, including saliva.
You might also like…
It is hoped that the introduction of a COVID-19 saliva test could significantly increase the number of samples that can be tested daily. Andrew Brooks explained: "Saliva testing will help with the global shortage of swabs for sampling and increase testing of patients, and it will not require health care professionals to collect samples."
Currently the granted EUA specifies that: "Collection of saliva specimens is limited to patients with symptoms of COVID-19 and should be performed in a healthcare setting under the supervision of a trained healthcare provider using the Spectrum Solutions LLC SDNA-1000 Saliva Collection Device."
Rutgers University, in partnership with Middlesex County Government (NJ, USA) and RWJBarnabas Health (NJ, USA), will be making the new COVID-19 saliva test available to county residents from Wednesday 15 April at a drive through testing facility at 33 Kilmer Road, Edison, NJ, USA.

---
Sources: www.rutgers.edu/news/new-rutgers-saliva-test-coronavirus-gets-fda-approval; www.rutgers.edu/news/rutgers-launches-genetic-testing-service-new-coronavirus; www.fda.gov/medical-devices/emergency-situations-medical-devices/emergency-use-authorizations#coronavirus2019
---