Proteomics identifies urinary biomarkers of bladder cancer
---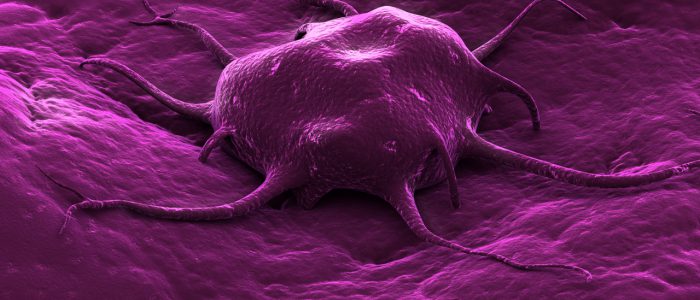 University of Birmingham (UK) researchers have established two new prognostic urinary biomarkers of bladder cancer using shotgun proteomics. The team believe that the discovery could lead to a simple urine test that allows early detection of the most aggressive cancers.
Approximately 100,000 patients in the UK undergo investigation for hematuria, the presence of red blood cells in the urine and the principal symptom of urinary bladder cancer, each year. Of those tested, about 10,000 are subsequently diagnosed with bladder cancer, and approximately half of these patients will ultimately die from the disease.
Prognostic markers of bladder cancer have been reported previously; however, they are not currently used in the clinic. These existing markers are either based on nucleic acids or protein expression levels and so they require expensive and invasive analysis of tumor tissue via complex laboratory testing.
However, the current work identified two new urinary biomarkers using shotgun proteomics: epidermal growth factor receptor and the EPCAM protein. Shotgun proteomics uses an enzyme to digest proteins into peptides, which are then sequenced in a tandem mass spectrometer. The markers were also then validated in over 400 clinical samples.
The University of Birmingham team found that both epidermal growth factor receptor and EPCAM were independent predictors of bladder-cancer specific survival, providing additional prognostic value over that given by regular clinical and pathological observations. The researchers also discovered that higher levels of the biomarker correlated with more aggressive cases of cancer.
The team believe that measurement of these biomarkers could represent an efficient and simple approach to accelerating the assessment and treatment of patients with the most aggressive bladder cancers.
Rik Bryan, from the University of Birmingham, commented on the research: "These biomarkers alone cannot be used to diagnose bladder cancer, but there is immense value in being able to easily and independently indicate the prognosis of the disease in order to guide treatment and decide whether more or less aggressive management is required."
In being able to identify those patients with the less aggressive diseases, the researchers also hope to be able to adjust patients monitoring strategies according to risk, potentially leading to reduced visits to the clinician.
Source: Urine test could lead to better treatment of bladder cancer.
---