Quantitative HRMS survey infographic
---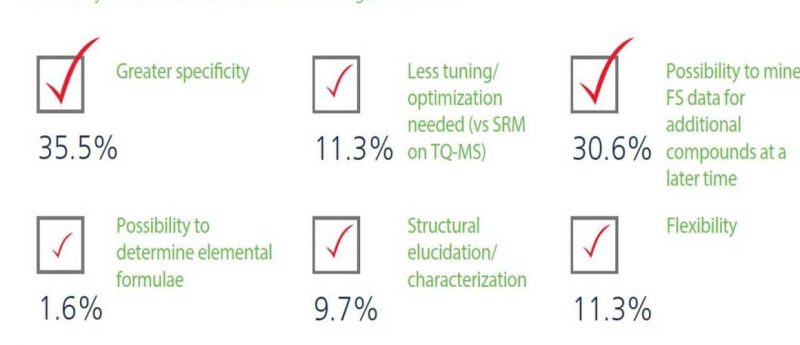 As part of our Spotlight on Quantitative HRMS, we carried out a survey to help us gain insight into the current application and use of HRMS technology within the bioanalytical community, including the advantages and challenges of using this technology and opinions concerning future developments of HRMS.
We now have the results of our survey! We had a great response, so thank you to everyone who took part. Check out our informative infographic below.
Don't forget to also check out our panel discussion also part of this spotlight now available to watch on demand. In this panel discussion our panelists discussed the results of this survey and provided insight into their experiences using HRMS in quantitative workflows.

---