BioAgilytix

Webinars
Recent Articles
Press releases
Videos
Scientific Content
---
BioAgilytix is a leading bioanalytical testing laboratory specializing in large molecule bioanalysis. With laboratory locations in North Carolina's Research Triangle area and Hamburg, Germany, BioAgilytix provides PK, immunogenicity, biomarkers, and cell-based assay services supporting the development and release testing of biologics across a number of industries and disease states. BioAgilytix offers assay development, validation, and sample analysis under non-GLP, GLP, and GCP, as well as GMP quality control testing (i.e. product release testing, stability testing, etc.).
Website: www.bioagilytix.com
Email: [email protected]
Telephone: 919-381-6097
Address: 2300 Englert Drive, Durham, NC, 27713, USA
---
BioAgilytix's team of highly experienced scientific and QA professionals ensures high quality science, data integrity, and regulatory compliance through all phases of clinical development, and is a trusted partner to many of the top global pharmaceutical and biotech companies. BioAgilytix's team has an established reputation for the inquisitive minds, creativity, and teamwork they bring to bear in solving clients' challenges with the urgency, attention to detail, and scientific rigor that will lead to a successful outcome.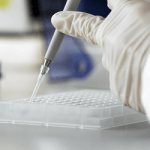 To contact us please click here
Tweet us @BioAgilytix