By:
Lucy Cliff (Future Science Group)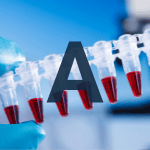 Alternative matrices
In toxicological analyses, researchers have found alternative matrices such as saliva, sweat and hair to be adequate and accurate indicators for the detection of illicit or potentially harmful compounds. In November, we launched our In the Zone on alternative matrices, investigating different matrices available to bioanalytical scientists and what questions need to be asked when deciding on the appropriate matrix to answer specific bioanalytical questions.
Biopharmaceuticals
Last year saw the development of quantitative biodistribution of biotherapeutics at whole body, organ and cellular levels by autoradiography. We also learned more about how biopharmaceuticals can be quantified by high-resolution mass spectrometry in our webinar presented by Arno Kromminga (BioAgilytix; NC, USA) and about the future of LC–MS for pharmaceutical analysis in an interview with Jun Qu (University at Buffalo; NY, USA).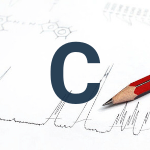 Chromatography
In the field of separative techniques, chromatography remains a leading force in bioanalysis. To learn more, we interviewed Cory Muraco (Merck KGaA; Darmstadt, Germany) who discussed his interest in chromatography, the technologies he uses and his top three tips for chromatographic method development. Earlier in the year, Bioanalysis also featured a review discussing the advantages and disadvantages of supercritical fluid chromatography as an alternative to current bioanalytical techniques.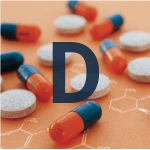 Drug metabolism
Studying drug metabolism is vital in understanding the time course of a drug, critical dosages, toxicology of drug metabolites and other interactions of drug combinations. In August, we launched our In the Zone on drug metabolism to discover the developments and advancing technologies in the field including the stability of antibody-drug conjugates, and hybridization ELISA.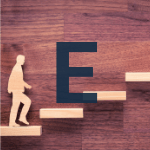 Early careers
Over the past 8 years, Bioanalysis Zone have supported and recognized outstanding early-career researchers in the field of bioanalysis through the Bioanalysis Rising Star Award (BRSA).  In November last year, we launched our early careers essentials to provide young researchers with a platform for insights and career advice from previous BRSA winners, including tips on applying for grants, PhDs and awards, writing a CV and presenting posters.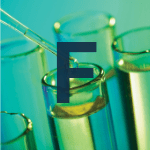 Flow cytometry
As the biopharmaceutical industry continues to grow, flow cytometry has become an increasingly versatile tool used for analyzing parameters on an individual cell basis by measuring fluorescence associated with cells, using refracted or emitted light. In October, we launched our In the Zone on flow cytometry to discover key advances in technology over the years and developing applications, including as a tool for biomarker research.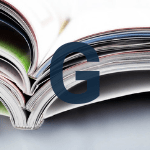 Glossary
Last year, Bioanalysis Zone and the Bioanalysis journal were delighted to publish the third edition of The Bioanalysis Glossary, which we hope will continue to be regarded as an essential resource for everyone who works in bioanalysis or related fields.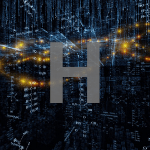 HMRS
High-resolution mass spectrometry (HRMS) is a powerful tool for quantification and analysis of small molecules. In recent years, it has been increasingly used in clinical settings due to its ease of operation, reasonable cost and maintenance. To find out more, we decided to 'Ask the Experts' their opinion on the advantages and challenges of HMRS, as well as investigating what the future may hold for the technology.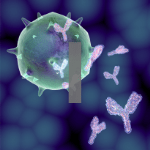 Immunogenicity
With the increase in biologics, more sensitive and robust techniques are essential to ensure the safety and efficacy of drugs for approval. In October, we launched our Spotlight on immunogenicity to investigate key challenges when reviewing immunogenicity and to explore current regulations. Last year, we also saw BioAgilytix and Sword Bio announce a partnership to improve the offering of bioanalytical and immunoassay services to meet growing demands.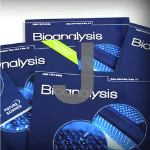 Journal
To celebrate the journal Bioanalysis reaching its 200th issue, Bioanalysis Zone featured some of the top milestones of the last decade, since its launch in 2009, in an interactive timeline. You can also view our editorial highlights from the journal directly on the website in our 'Research' section by clicking here.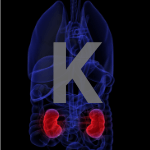 Kidney disease
In June, a new clinical market license for a predictive diagnostic test for diabetic kidney disease in the USA was agreed. This was shortly followed by the discovery of a biomarker in the blood for kidney disease, kidney-injury-molecule-1, that could predict renal cell carcinoma risk 5 years prior to clinical diagnosis.
LC–MS
Large molecules are typically analyzed using ligand-binding assays but with advanced progress in LC–MS technology the community has seen increased success in overall sensitivity and selectivity to assist the growing demand for large molecule therapeutics. In April, we launched our Spotlight on large molecule quantification by LC–MS to discover the key developments including LC–MS/MS methods for biotherapeutics, and minimalistic sample preparation strategies for LC–MS.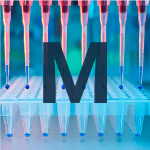 Mass spectrometry
In March, Scott Summerfield (GSK; Brentford, UK) gave us an introduction to mass spectrometry to discuss the basic methodology, as well as providing his 5 top tips and tricks for conducting research using mass spectrometry, in a two part video series. Mass spectrometry continues to be the go to technique for bioanalytical research, and was recently used to accurately measure the mass of a large 105 MDa viral capsid for the first time using a nanomechanical mass spectrometer, demonstrating the advancement in technology.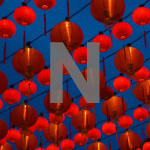 New Year
To coincide with the Chinese New Year, Bioanalysis Zone featured a focus in recognition of the bioanalytical work carried out in China. Working with experts in the field, we were able provide an insight into the latest bioanalytical developments including clinical and pharmaceutical success of biomarkers, China's outsourcing strategy and an overview of the fourth China Bioanalytical Forum Annual Meeting.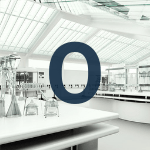 Outsourcing
As the industry continues to grow, develop and expand, the demand to outsource work is increasing. With this in mind, we decided to 'Ask the Experts' their opinion on key challenges of outsourcing, as well as what the future may hold for the relationship between CROs and pharma. Earlier in the year, one of our experts, Song Li (Frontage Laboratories; PA, USA), also shared his thoughts on the topic in an interview.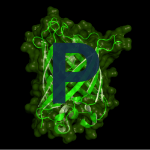 Proteomics
Over the years advances in technology and instrumentation have enabled more complex study and understanding of proteins including their structure, function and physiological role. Last year saw the development of an in vivo real-time proteomics device that may aid tumor removal surgery, and the improvement of proteomics method for isobaric tagging.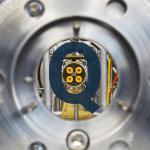 QWBA
Quantitative whole-body autoradiography (QWBA) and imaging mass spectrometry (IMS) are techniques that provide pharmaceutical researchers with the ability to visually and quantitatively examine drug disposition in bodily tissues. In March, Eric Solon (Madrigal Pharmaceuticals; PA, USA) discussed whether or not IMS can replace QWBA as the technique of choice when examining the disposition of new drug and biotherapeutic entities in an editorial that can be found here.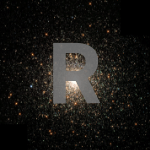 Rising Star Award
Last year was no exception when it comes to recognizing the work of highly talented early-career researchers. With the support of our sponsor Waters Corporation we identified three finalists for the 2018 Bioanalysis Rising Star Award (BRSA). The finalists were Buyun Chen (Genentech; CA, USA), Lisa O'Callagham (Merck; NJ, USA) and Jing Tu (PPD; NC, USA), who was named the winner of the 2018 Rising Star Award after securing the highest public vote!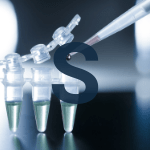 Solid-phase extraction
Mixed-mode ion-exchange solid-phase extraction (SPE) is an extremely powerful sample clean-up tool when higher degrees of analyte specificity and sample cleanliness are required. In February, we explored the compromise scientists have had to make between analyte specificity, sample cleanliness and simple workflows in a webinar presented by Kim Haynes (Waters Corporation; MA, USA).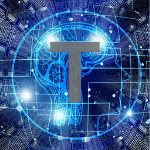 Technology
Investing in new technologies in the field of bioanalysis has the advantages of improved data quality and accuracy; better efficiency cutting costs and time of analysis; and ethical solutions in the reduction of animals required for testing. In April, we launched our In the Zone entitled old vs new technologies focusing on the development and advancements in large molecule analysis. Shortly after, we held a panel discussion highlighting the demand for novel technologies and what barriers have to be overcome to drive these technologies into bioanalysis.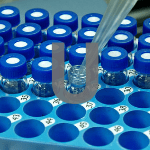 UHPLC
Ultra-high performance liquid chromatography (UHPLC) is a powerful technique for increasing sample throughput, chromatographic efficiency and sensitivity. Last year, Bioanalysis published journal articles about the development and validation of a UHPLC–MS/MS method for doxycycline in abdominal aortic aneurysm patients, and UHPLC–MS/MS for the quantitation of endogenous glucagon.
Validation of biomarkers
The pharmaceutical industry places particular importance on biomarkers to evaluate the safety and effectiveness of a drug. In July, we launched our Spotlight on the validation of biomarkers to investigate the advancements in the field and get expert opinions on how research is helping to progress the development of human healthcare. This came in a year packed with biomarker news including the discovery of salivary biomarkers for detection of oral cancer, biomarker tests for diagnosing autism in children, and nasal brush tests for asthma detection.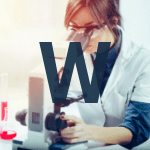 Women in Science
In March we were proud to feature interviews with nine female scientists working in the field of bioanalysis as part of the #PressforProgress campaign on International Women's Day. Here they shared the best and worst parts of the job and the diversity of roles within the bioanalytical field in our 'A day in the life of…' series.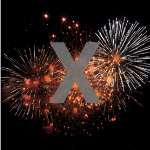 eXceptional scientists
In January, Bioanalysis Zone and Bioanalysis were delighted to announce Jack Henion (Advion; NY, USA) as the winner of the 2018 Bioanalysis Outstanding Contribution Award (BOSCA)! Dr Henion is known among his peers and colleagues as the world leader in the field of MS and LC–MS, is credited with 13 patents, and has published more than 230 peer-reviewed papers. You can read more about Dr Henion here and can nominate an exceptional scientist for next year's BOSCA award here.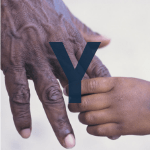 Younger self advice
At the start of last year, we interviewed key experts to uncover what advice they would give to their younger self. In this series, termed 'People behind the science', we sat down with exceptional scientists from a variety of different fields in the hope that their insights would help young scientists at the start of their careers.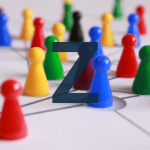 Zone leaders
Last year we were delighted to have Chris Smith (Elanco; IN, USA), Jing Tu (AbbVie; MA, USA) and Omnia Ismaiel (PPD; PA, USA) join our Zone Leaders! These are key international figures within the bioanalytical community, who provide expertise to help direct content for Bioanalysis Zone. The Zone Leaders act as an advisory expert panel and help promote open scientific dialogue by leading and encouraging discussion on the latest key topics in the field.
With all the great research 2018 has seen, we're looking forward to seeing what exciting new discoveries 2019 will hold for the field of bioanalysis!